Pakistani court acquits parents of activist in treason case
United States Courts
A Pakistani court on Wednesday acquitted the parents of an exiled female human rights activist, a defense lawyer said, three years after the couple was arrested on charges of terror financing and sedition.

The 2019 arrests of Gulalai Ismail's parents, Mohammad and Uzlifat Ismail, in the northwestern city of Peshawar, had drawn widespread condemnation. The U.S. State Department also expressed concern over the arrests.

On Wednesday, an anti-terrorism court acquitted the couple, saying the prosecution failed to prove the charges, according to the couple's lawyer, Shabbir Hussain Gigyan.

Mohammad Ismail is a teacher and a social activist. His daughter fled to the U.S. in 2019 and she sought asylum there to avoid harassment by Pakistani security agencies over her investigations into alleged human rights abuses by soldiers.

In recent years, Pakistani activists and journalists have increasingly come under attack by the government and the security establishment, restricting the space for criticism and dissent. The criticism of the military can result in threats, intimidation, sedition charges and in some cases, being arrested with no warning.
Related listings
United States Courts

04/04/2022

Environmental groups are renewing efforts to stop exploratory drilling by a Canadian mining company hoping to build a gold mine in Idaho west of Yellowstone National Park.The Idaho Conservation League and Greater Yellowstone Coalition, in documents f...

United States Courts

03/21/2020

The Supreme Court reported Friday that the nine justices are healthy and trying to stay that way.To that end, when the court held its regularly scheduled private conference Friday morning, some of the justices participated remotely, and those who wer...

United States Courts

07/30/2017

There are 13 appellate courts that sit below the U.S. Supreme Court, and they are called the U.S. Courts of Appeals. The 94 federal judicial districts are organized into 12 regional circuits, each of which has a court of appeals. The appellate ...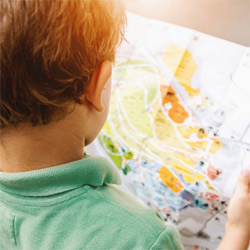 New York Commercial Litigation Law Firm - Woods Lonergan PLLC
Founded in 1993 by Managing Partner James F. Woods, Woods Lonergan PLLC has built a strong reputation as a resourceful and industrious firm that provides clients with clear, concise, and straightforward answers to their most challenging legal issues. Partner Lawrence R. Lonergan, who joined the firm in 2008, has been a friend and colleague to Mr. Woods for over 40 years and shares the same business philosophy. Woods Lonergan PLLC's collective experience and expertise enables the firm to expeditiously and effectively analyze the increasing challenges clients face in an evolving business and legal world, in many instances, avoiding unnecessary time and expense to our clients. Our mission is simple: provide cutting-edge expertise and sound advice in select areas of the law for corporate and business clients. We thrive on providing each client with personalized attention, forceful representation, and a collaborative team effort that embraces collective knowledge.