Hobbs doesn't plan to carry out execution scheduled by court
State Bar & Other Associations
Arizona Gov. Katie Hobbs says corrections officials will not carry out an execution even though the state Supreme Court scheduled it over the objections of the state's new attorney general.

The Democratic governor's vow not to execute Aaron Gunches on April 6 for his murder conviction in a 2002 killing came a day after the state Supreme Court said it must grant an execution warrant if certain appellate proceedings have concluded — and that those requirements were met in Gunches' case.

A week ago, Hobbs appointed retired U.S. Magistrate Judge David Duncan to examine the state's procurement of lethal injection drugs and other death penalty protocols due to the state's history of mismanaging executions.

"Under my Administration, an execution will not occur until the people of Arizona can have confidence that the State is not violating the law in carrying out the gravest of penalties," Hobbs said in a statement Friday.

Attorney General Kris Mayes' office has said the agency won't seek court orders to carry out executions while Hobbs' review is underway.

Mayes, a Democratic who took office in January, tried to withdraw a request by her Republican predecessor, Mark Brnovich, for a warrant to Gunches. The court declined to withdraw the request on Thursday.
Related listings
State Bar & Other Associations

10/25/2022

The Idaho Supreme Court says it will not reconsider the clemency case of a terminally ill man who is facing execution for his role in the 1985 slayings of two gold prospectors near McCall.The high court made the decision Friday in Gerald Ross Pizzuto...

State Bar & Other Associations

06/18/2022

While the nation waits for the Supreme Court's opinion on a blockbuster abortion case that could overturn Roe v. Wade, Planned Parenthood of Washington is getting ready for an increase in out-of-state patients seeking an abortion."We are ...

State Bar & Other Associations

07/09/2021

Pennsylvania Law School Information University of Pennsylvania Law School Temple Law School Villanova University Charles Widger School of Law Penn State Law University of Pittsburgh, School of Law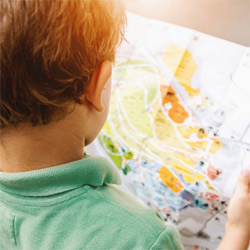 New York Commercial Litigation Law Firm - Woods Lonergan PLLC
Founded in 1993 by Managing Partner James F. Woods, Woods Lonergan PLLC has built a strong reputation as a resourceful and industrious firm that provides clients with clear, concise, and straightforward answers to their most challenging legal issues. Partner Lawrence R. Lonergan, who joined the firm in 2008, has been a friend and colleague to Mr. Woods for over 40 years and shares the same business philosophy. Woods Lonergan PLLC's collective experience and expertise enables the firm to expeditiously and effectively analyze the increasing challenges clients face in an evolving business and legal world, in many instances, avoiding unnecessary time and expense to our clients. Our mission is simple: provide cutting-edge expertise and sound advice in select areas of the law for corporate and business clients. We thrive on providing each client with personalized attention, forceful representation, and a collaborative team effort that embraces collective knowledge.