US moves to cut backlog of asylum cases at US-Mexico border
Lawyer Blogs
The Biden administration on Wednesday proposed changing how asylum claims are handled, aiming to reduce a huge backlog of cases from the U.S.-Mexico border that has left people waiting years to find out whether they will be allowed to stay in America.

Under the proposal, routine asylum cases no longer would automatically be referred to the overwhelmed immigration court system managed by the Justice Department but would be overseen by asylum officers from U.S. Citizenship and Immigration Services, part of Homeland Security Department.

Advocates for the change see it as a way to help those with legitimate claims for protection while allowing officials to more quickly deal with people who do not qualify for asylum or are taking advantage of the long delay to stay in the United States.

"Individuals who are eligible will receive relief more swiftly, while those who are not eligible will be expeditiously removed," Homeland Security Secretary Alejandro Mayorkas said.

The proposal must go through a public comment period before it can be adopted as a new policy.

The immigration court system has an all-time high backlog of about 1.3 million cases. The Trump administration tried to deal with the issue in part by imposing stricter criteria for asylum and forcing people to seek protection in Mexico and Central America. President Joe Biden's proposal would streamline the system.

The reason for the change is that more people have been seeking asylum under U.S. law, particularly at the U.S.-Mexico border in recent years.

As the system works now, people who present themselves at the border or are apprehended by the Border Patrol and identify themselves as asylum-seekers must pass what is known as a "credible fear" interview. A USCIS asylum officer determines whether they meet the criteria of someone facing persecution in their homeland because of race, religion, nationality, membership in a particular social group or political opinion.
Related listings
A federal judge is refusing landlords' request to put the Biden administration's new eviction moratorium on hold, though she made clear she thinks it's illegal. U.S. District Judge Dabney Friedrich on Friday said her "hands ar...

At Bullard & Powell, we believe that every criminal case, just like the person being charged, is unique. To that end, we do not view our cases as simply files to be worked on, but view them from the perspective of our clients. We work closely wit...

A federal appeals court has rejected a challenge to a policy that requires lawyers join the State Bar of Michigan. Lucille Taylor said the group's use of her dues for advocacy activities violates her right to free speech, among other objections...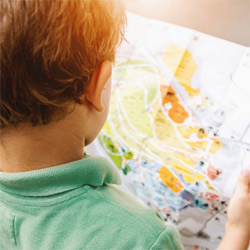 New York Commercial Litigation Law Firm - Woods Lonergan PLLC
Founded in 1993 by Managing Partner James F. Woods, Woods Lonergan PLLC has built a strong reputation as a resourceful and industrious firm that provides clients with clear, concise, and straightforward answers to their most challenging legal issues. Partner Lawrence R. Lonergan, who joined the firm in 2008, has been a friend and colleague to Mr. Woods for over 40 years and shares the same business philosophy. Woods Lonergan PLLC's collective experience and expertise enables the firm to expeditiously and effectively analyze the increasing challenges clients face in an evolving business and legal world, in many instances, avoiding unnecessary time and expense to our clients. Our mission is simple: provide cutting-edge expertise and sound advice in select areas of the law for corporate and business clients. We thrive on providing each client with personalized attention, forceful representation, and a collaborative team effort that embraces collective knowledge.
Business News