Tunisian trial shines light on use of military courts
Lawyer Blogs
A few days after Tunisia's president froze parliament and took on sweeping powers in July, a dozen men in unmarked vehicles and civilian clothes barged into politician Yassine Ayari's family home overnight and took him away in his pajamas.

"These men weren't wearing uniforms and they didn't have a warrant," Ayari told The Associated Press. "It was violent. My 4-year-old son still has nightmares about it."

A 40-year-old computer engineer-turned-corruption fighter, Ayari will stand trial again in a military court on Monday, accused of insulting the presidency and defaming the army. It is the latest in a series of trials that shine a light on Tunisia's use of military courts to push through convictions against civilians. Rights groups say the practice has accelerated since President Kais Saied's seizure of power in July, and warn that its use further threatens hard-won freedoms amid Tunisia's democratic backsliding.

The charges Ayari faces relate to Facebook posts in which he criticized Saied, calling him a "pharaoh" and his measures a "military coup." Ayari intends to remain silent in court to protest the whole judicial process, according to his lawyer, Malek Ben Amor.

Amnesty International is warning of an "alarming increase" in Tunisian military courts targeting civilians: In the past three months, it says, 10 civilians have been investigated or prosecuted by military tribunals, while four civilians are facing trial for criticizing the president.

That's especially worrying because Tunisia was long considered the only democratic success story to emerge from the Arab Spring uprisings a decade ago, and was long seen as a model for the region.
Related listings
New Mexico's Supreme Court is considering whether state legislators should have a greater say in spending more than $1 billion in federal pandemic aid. Arguments in the case were scheduled for Wednesday morning at the five-seat high court. A bi...

After rejecting a half-billion-dollar settlement, Washington Attorney General Bob Ferguson on Monday took the state's case against the nation's three biggest drug distributors to trial, saying they must be held accountable for their role ...

Barely 24 hours after their passage, North Carolina's newly drawn maps are facing another legal complaint that will likely determine how much Republicans can expand their political clout over the coming decade in a state that is slowly becoming...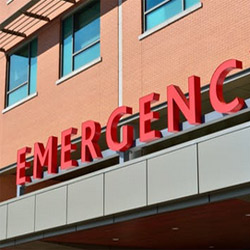 New Rochelle, New York Personal Injury Lawyers
If you or a loved one has been injured in an accident, contact Kommer, Bave & Ollman, LLP, in New Rochelle, New York, immediately. We can answer all your questions and work with you to determine if you have the grounds for a personal injury lawsuit. The attorneys at our firm are determined to resolve even the most difficult of cases. We will work closely with you to determine the best course of action to get your claim or case resolved in the most efficient way possible. We will fight for your right to compensation! No one should have to suffer a financial burden from the result of another person's carelessness. The attorneys at Kommer, Bave & Ollman, LLP will aggressively fight to ensure that justice is served on your behalf.