Kansas AG asking judge to dismiss redistricting lawsuits
Lawyer Blogs
Attorney General Derek Schmidt is asking a Wyandotte County judge to dismiss two lawsuits filed over new Kansas congressional district lines enacted by Republican lawmakers.

Schmidt's request Monday came three days after the Kansas Supreme Court refused to dismiss the lawsuits and another in Douglas County at the Republican attorney general's request.

Democrats and the voting-rights group Loud Light argue that the congressional redistricting law enacted over Democratic Gov. Laura Kelly's veto represents partisan and racial gerrymandering. They say it violates the Kansas Constitution. They're suing Secretary of State Scott Schwab and county election officials because they would administer the new law.

The map makes it harder for the only Kansas Democrat in Congress, Rep. Sharice Davids, to get reelected in her Kansas City-area district.

Schmidt and fellow Republicans argue that the new map isn't gerrymandering and even if it were, state courts have no power under the Kansas Constitution to rule on congressional districts.
Related listings
Gangs inside a Mississippi jail often determine whether other inmates receive meals, a court-appointed monitor testified in a federal court hearing. Elizabeth Simpson testified Tuesday that staffing shortages are so severe at Hinds County's Ray...

Maryland Gov. Larry Hogan announced the appointments of two judges to the state's highest court on Thursday. Harford County Circuit Court Judge Angela Eaves has been appointed to the Maryland Court of Appeals. Eaves, who is the first Hispanic j...

Democrats sued Kansas officials on Monday over a Republican redistricting law that costs the state's only Democrat in Congress some of the territory in her Kansas City-area district that she carries by wide margins in elections. A team of attor...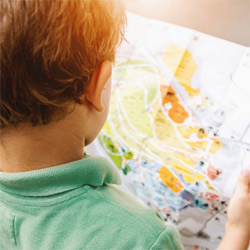 New York Commercial Litigation Law Firm - Woods Lonergan PLLC
Founded in 1993 by Managing Partner James F. Woods, Woods Lonergan PLLC has built a strong reputation as a resourceful and industrious firm that provides clients with clear, concise, and straightforward answers to their most challenging legal issues. Partner Lawrence R. Lonergan, who joined the firm in 2008, has been a friend and colleague to Mr. Woods for over 40 years and shares the same business philosophy. Woods Lonergan PLLC's collective experience and expertise enables the firm to expeditiously and effectively analyze the increasing challenges clients face in an evolving business and legal world, in many instances, avoiding unnecessary time and expense to our clients. Our mission is simple: provide cutting-edge expertise and sound advice in select areas of the law for corporate and business clients. We thrive on providing each client with personalized attention, forceful representation, and a collaborative team effort that embraces collective knowledge.