Breyer, Gorsuch join to promote education about Constitution
Lawyer Blogs
education about the Constitution, joining Justice Neil Gorsuch at a time of intense political polarization and rising skepticism about the court's independence.

The National Constitution Center in Philadelphia said Thursday that Breyer and Gorsuch, who has served since 2019, will be spokesmen for civics education and civility in politics.

The justices' decision to work together "is especially meaningful in this polarized time," Jeffrey Rosen, the center's president and CEO, said.

The 84-year-old Breyer retired at the end of June after nearly 28 years as a justice. His seat was taken by Justice Ketanji Brown Jackson, the high court's first Black woman.

Breyer has been a constant voice for seeing the court as something other than "politicians in robes" even as the court has issued a string of conservative-driven decisions topped by eliminating the constitutional right to abortion and overturning Roe v. Wade.

In recent months, the court with six Republican-appointed conservatives and three liberals appointed by Democrats also has expanded gun rights, weakened the separation of church and state and constrained the Biden administration's efforts to combat climate change and the coronavirus pandemic.
Related listings
Nine health care workers who sued Democratic Maine Gov. Janet Mills over the state's COVID-19 vaccine mandate have until Money to reveal their identities.The workers have so far remained anonymous, but on Thursday, a federal appeals court in Bo...

A Colorado man pleaded not guilty Thursday in federal court in Vermont to kidnapping a man who was later found shot to death in a snowbank in 2018 in what prosecutors allege is a murder-for-hire case stemming from a financial dispute. Federal prosecu...

Attorney General Derek Schmidt is asking a Wyandotte County judge to dismiss two lawsuits filed over new Kansas congressional district lines enacted by Republican lawmakers. Schmidt's request Monday came three days after the Kansas Supreme Cour...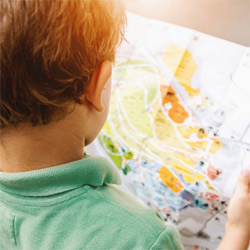 New York Commercial Litigation Law Firm - Woods Lonergan PLLC
Founded in 1993 by Managing Partner James F. Woods, Woods Lonergan PLLC has built a strong reputation as a resourceful and industrious firm that provides clients with clear, concise, and straightforward answers to their most challenging legal issues. Partner Lawrence R. Lonergan, who joined the firm in 2008, has been a friend and colleague to Mr. Woods for over 40 years and shares the same business philosophy. Woods Lonergan PLLC's collective experience and expertise enables the firm to expeditiously and effectively analyze the increasing challenges clients face in an evolving business and legal world, in many instances, avoiding unnecessary time and expense to our clients. Our mission is simple: provide cutting-edge expertise and sound advice in select areas of the law for corporate and business clients. We thrive on providing each client with personalized attention, forceful representation, and a collaborative team effort that embraces collective knowledge.