Arizona judge delays trial in fight over education funding
Lawyer Blogs
A lawsuit over how much money Arizona's lawmakers allocate for school maintenance, buses, textbooks and technology won't go to trial next week, after a judge granted a request for a delay by the state's incoming attorney general.

Democratic Attorney General Kris Mayes said her office needs time to determine whether some or all of the claims can be resolved without a trial.

The trial was set to begin Monday. Maricopa County Superior Court Judge Dewain Fox approved Mayes' request Friday and scheduled a status hearing for March 17, the Arizona Republic reported.

A group of school districts and associations representing school officials and teachers sued the state in 2017. They argued that the Legislature had shorted them billions of dollars in capital funding for more than a decade.

The lawsuit sought a declaration that Arizona's school funding scheme was unconstitutional because it violated the "uniform and general" clause of the state Constitution. The state Supreme Court ruled in 1994 that it is the state's responsibility to provide cash for new schools, major maintenance and things like textbooks. The Legislature began cutting that spending during the Great Recession of 2007-2009.

Mayes has said in recent filings that the state will no longer argue that the capital funding system is beyond the purview of the courts or that districts need to prove that specific students didn't receive an adequate education due to their school's capital facilities.

Kim Martin, a spokesperson for the attorney general's office, said Friday that the case has already cost the state millions of dollars and the hope is that an agreement can be reached with the plaintiffs.

Attorney Danny Adelman is executive director of the Arizona Center for Law in the Public Interest, which is helping litigate the case. He's hopeful that incoming Democratic Gov. Katie Hobbs can address some of the concerns through executive actions.
Related listings
Lawyers for a doctor who intentionally defied a Texas abortion law that the lawyers called a "bounty-hunting scheme" say a court has dismissed a test of whether members of the public can sue providers who violate the restrictions for at l...

German lawmakers on Thursday approved a free-trade deal between the European Union and Canada, moving the accord a step closer to taking full effect.The pact, formally known as the Comprehensive Economic and Trade Agreement, or CETA, was signed in la...

A Texas inmate seeking to stop his execution over claims of religious freedom violations and indifference to his medical needs is scheduled to die Wednesday evening for killing his pregnant ex-girlfriend and her 7-year-old son more than 17 years ago....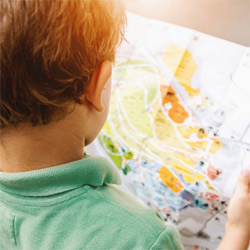 New York Commercial Litigation Law Firm - Woods Lonergan PLLC
Founded in 1993 by Managing Partner James F. Woods, Woods Lonergan PLLC has built a strong reputation as a resourceful and industrious firm that provides clients with clear, concise, and straightforward answers to their most challenging legal issues. Partner Lawrence R. Lonergan, who joined the firm in 2008, has been a friend and colleague to Mr. Woods for over 40 years and shares the same business philosophy. Woods Lonergan PLLC's collective experience and expertise enables the firm to expeditiously and effectively analyze the increasing challenges clients face in an evolving business and legal world, in many instances, avoiding unnecessary time and expense to our clients. Our mission is simple: provide cutting-edge expertise and sound advice in select areas of the law for corporate and business clients. We thrive on providing each client with personalized attention, forceful representation, and a collaborative team effort that embraces collective knowledge.
Business News