Rip Torn cleared of DUI charge in Connecticut
DUI DWI Laws
A Connecticut judge has dismissed a drunken-driving charge against Rip Torn after the actor completed a court-ordered alcohol education program.
Torn was arrested in December 2008 near his home in Salisbury. He was stopped while driving in the breakdown lane with a Christmas tree tied atop his Subaru.
Bantam Superior Court Judge Cara Eschuck dismissed the charge Friday because Torn completed a program that gives drunken-driving defendants a chance to clear their records.
But another case is pending against the 79-year-old: charges that he broke into a bank in January while intoxicated and armed. He returns to court Tuesday in that case.
Torn won an Emmy for "The Larry Sanders Show." Screen credits include the "Men in Black" movies.
Related listings
Pittsburgh DUI Defense Lawyer Just as you wouldn't hire your family doctor to perform brain surgery, you should be very careful when selecting an attorney to defend you if you've been charged with DUI. With the continuing emphasis on DUI in the media...

If you've been arrested for DUI, this is most likely one of the worst days of your life. As a former police officer, I know the range of emotions that you must be feeling. You're probably angry at yourself for letting this happen, embarrassed to face...

Erwin Washington, 51, of Lakewood, Colorado, had been due to captain a Boeing 767 bound for Chicago last November with 124 passengers and 11 crew members when a colleague smelled alcohol on his breath.The flight was "imminent" when police arrived and...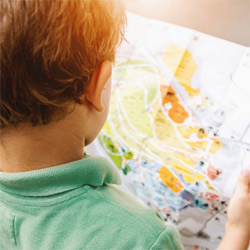 New York Commercial Litigation Law Firm - Woods Lonergan PLLC
Founded in 1993 by Managing Partner James F. Woods, Woods Lonergan PLLC has built a strong reputation as a resourceful and industrious firm that provides clients with clear, concise, and straightforward answers to their most challenging legal issues. Partner Lawrence R. Lonergan, who joined the firm in 2008, has been a friend and colleague to Mr. Woods for over 40 years and shares the same business philosophy. Woods Lonergan PLLC's collective experience and expertise enables the firm to expeditiously and effectively analyze the increasing challenges clients face in an evolving business and legal world, in many instances, avoiding unnecessary time and expense to our clients. Our mission is simple: provide cutting-edge expertise and sound advice in select areas of the law for corporate and business clients. We thrive on providing each client with personalized attention, forceful representation, and a collaborative team effort that embraces collective knowledge.