Illegal immigrant crashes, killing Va. nun
DUI DWI Laws
An illegal immigrant awaiting a deportation ruling has been charged with killing a nun and critically injuring two others in a drunken driving crash that has sparked criticism of how immigration enforcement is handled.
A local official in the Virginia suburb where the crash happened and a congressman from another state have criticized federal officials for not removing the suspect from the country after previous arrests, and even U.S. Homeland Security Secretary Janet Napolitano questioned why his deportation was taking so long. A spokeswoman for the nuns' order, meanwhile, said they're upset that the tragedy is being politicized.
Twenty-three-year-old Carlos Martinelly Montano, who police say is illegally in the country, is charged with drunken driving, involuntary manslaughter and felony driving on a revoked license after the accident on Sunday in Virginia's Prince William County. Montano was arrested two times before and charged with drunken driving, according to county police, and has also been arrested in separate incidents for other traffic-related offenses. Police say Montano, who is from Bolivia, was turned over to Immigration and Customs Enforcement after at least one arrest, and a prosecutor said he knew of at least one other occasion he'd been referred to immigration officials.
The Department of Homeland Security said Tuesday that Montano was released in 2008, pending an immigration judge's review of his case. As of August 2010, a judge had not ruled on his deportation.
U.S. Homeland Security Secretary Janet Napolitano called the crash a "terrible thing" when asked about the incident during an unrelated news conference at D.C. police headquarters Tuesday. Napolitano said she immediately asked officials to look into the situation.

Related listings
The wife of Robert F. Kennedy Jr. settled her drunken-driving case without jail time Thursday night by pleading guilty to a minor charge.Mary Kennedy admitted in court that her driving ability was impaired when she drove over a curb outside a school ...

A Connecticut judge has dismissed a drunken-driving charge against Rip Torn after the actor completed a court-ordered alcohol education program.Torn was arrested in December 2008 near his home in Salisbury. He was stopped while driving in the breakdo...

Pittsburgh DUI Defense Lawyer Just as you wouldn't hire your family doctor to perform brain surgery, you should be very careful when selecting an attorney to defend you if you've been charged with DUI. With the continuing emphasis on DUI in the media...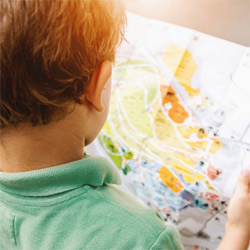 New York Commercial Litigation Law Firm - Woods Lonergan PLLC
Founded in 1993 by Managing Partner James F. Woods, Woods Lonergan PLLC has built a strong reputation as a resourceful and industrious firm that provides clients with clear, concise, and straightforward answers to their most challenging legal issues. Partner Lawrence R. Lonergan, who joined the firm in 2008, has been a friend and colleague to Mr. Woods for over 40 years and shares the same business philosophy. Woods Lonergan PLLC's collective experience and expertise enables the firm to expeditiously and effectively analyze the increasing challenges clients face in an evolving business and legal world, in many instances, avoiding unnecessary time and expense to our clients. Our mission is simple: provide cutting-edge expertise and sound advice in select areas of the law for corporate and business clients. We thrive on providing each client with personalized attention, forceful representation, and a collaborative team effort that embraces collective knowledge.