High court suspends DUI bus driver's law license
DUI DWI Laws
The Montana Supreme Court has suspended the law license of a 54-year-old Billings man who ran into a teenager with a school bus while driving under the influence of alcohol.

The Billings Gazette reports the high court issued the order Tuesday and directed the Office of Disciplinary Counsel to file a formal complaint against Timothy Whalen, a lawyer and former state legislator from Billings who also was a school bus driver.
Whalen hit a 15-year-old girl at a crosswalk on Sept. 25, 2009, leaving her with a broken leg. He briefly checked on her and returned to the scene after finishing his route. Police say Whalen's blood-alcohol level was 0.118 percent two hours after the 7:40 a.m. accident.
He pleaded guilty in August to felony charges of negligent vehicular assault and criminal endangerment and was sentenced to six years with the state Department of Corrections with 18 months suspended.
Related listings
Pennsylvania Superior Court says a southwestern Pennsylvania County was wrong to keep people charged with drunken driving out of a special probation program for first-time offenders.As a result, the Herald-Standard in Uniontown says the court has ove...

A judge in western Illinois has handed down a 15-year prison sentence for an Alexis man who'd repeatedly been accused of driving while drunk. Knox County State's Attorney John Pepmeyer tells WGIL Radio that 50-year-old Jon Ahline pleaded guilty in Oc...

Iowa City police say a 25-year-old man called 911 to report a drunken driver: himself. According to the Iowa City Press-Citizen, police say Francisco Castro called the emergency number around 8:30 on Christmas morning. Officers found Castro sitting i...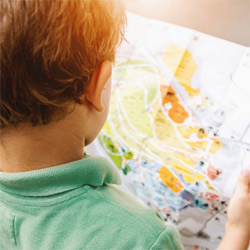 New York Commercial Litigation Law Firm - Woods Lonergan PLLC
Founded in 1993 by Managing Partner James F. Woods, Woods Lonergan PLLC has built a strong reputation as a resourceful and industrious firm that provides clients with clear, concise, and straightforward answers to their most challenging legal issues. Partner Lawrence R. Lonergan, who joined the firm in 2008, has been a friend and colleague to Mr. Woods for over 40 years and shares the same business philosophy. Woods Lonergan PLLC's collective experience and expertise enables the firm to expeditiously and effectively analyze the increasing challenges clients face in an evolving business and legal world, in many instances, avoiding unnecessary time and expense to our clients. Our mission is simple: provide cutting-edge expertise and sound advice in select areas of the law for corporate and business clients. We thrive on providing each client with personalized attention, forceful representation, and a collaborative team effort that embraces collective knowledge.