Drunken driver reports himself to police in Iowa
DUI DWI Laws
Iowa City police say a 25-year-old man called 911 to report a drunken driver: himself.
According to the Iowa City Press-Citizen, police say Francisco Castro called the emergency number around 8:30 on Christmas morning. Officers found Castro sitting in the driver's seat of a running vehicle.
Police say Castro told officers that he called 911 because he thought he was too drunk to drive. A follow-up test showed his blood-alcohol level was nearly three times the legal limit.
There is no listed phone number for Castro. Online court records don't yet list the case or his attorney.

Related listings
A Las Vegas judge set a new court date for Motley Crue singer Vince Neil on misdemeanor drunken driving and speeding charges.Lawyers for the 49-year-old rocker appeared on his behalf Monday in Las Vegas Justice Court. No plea was entered.A clerk says...

Jayson Williams is already in prison for accidentally killing a limo driver, but the former NBA star still is contending with another criminal case.Williams has a Manhattan court date Friday in a drunken-driving case stemming from a car wreck a week ...

Lindsay Lohan's father is due in court to answer a charge that he kicked and threatened to kill his former fiancee. Michael Lohan is scheduled to be arraigned on the harassment charge in Southampton Town Court on Wednesday.His fiancee, Kathryn Major,...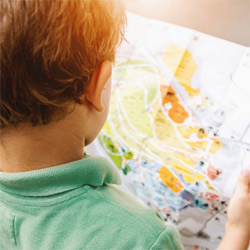 New York Commercial Litigation Law Firm - Woods Lonergan PLLC
Founded in 1993 by Managing Partner James F. Woods, Woods Lonergan PLLC has built a strong reputation as a resourceful and industrious firm that provides clients with clear, concise, and straightforward answers to their most challenging legal issues. Partner Lawrence R. Lonergan, who joined the firm in 2008, has been a friend and colleague to Mr. Woods for over 40 years and shares the same business philosophy. Woods Lonergan PLLC's collective experience and expertise enables the firm to expeditiously and effectively analyze the increasing challenges clients face in an evolving business and legal world, in many instances, avoiding unnecessary time and expense to our clients. Our mission is simple: provide cutting-edge expertise and sound advice in select areas of the law for corporate and business clients. We thrive on providing each client with personalized attention, forceful representation, and a collaborative team effort that embraces collective knowledge.