Maryland's highest court reviewing teen sniper's life term
Criminal Law
Maryland's highest court has agreed to take up the case of Lee Boyd Malvo, who is serving life in prison for his role in the 2002 sniper spree that terrorized the Washington, D.C., region.

Malvo's lawyers argue that his punishment goes against a 2012 Supreme Court ruling barring mandatory life sentences without parole for juvenile offenders and Malvo should benefit from Maryland's new law enabling prisoners convicted as juveniles to seek release once they've served at least 20 years.

The state Court of Appeals granted a "bypass" review in Malvo's case and that of two others serving life sentences for crimes committed as youths, news outlets report. The order issued Wednesday scheduled oral arguments to begin in January.

Malvo was 17 when he and John Allen Muhammad embarked on a killing spree that left 10 people dead and three wounded in Maryland, Virginia and the District of Columbia. Others were killed as the pair made their way to the D.C. region from Washington state. Muhammad was executed in 2009.

Malvo has claimed that the six life-without-parole terms he received in Maryland are illegal in light of U.S. Supreme Court decisions saying mandatory life-without-parole sentences are unconstitutional for juveniles except in rare cases.

His case may have new standing after Maryland's General Assembly abolished life without parole for youths, overriding a veto by Gov. Larry Hogan. Virginia passed similar legislation last year. That change prompted Malvo to drop a legal appeal that had gone to the Supreme Court to determine if his life sentence should be rescinded.
Related listings
A federal appeals court Friday threw out Dzhokhar Tsarnaev's death sentence in the 2013 Boston Marathon bombing, saying the judge who oversaw the case did not adequately screen jurors for potential biases.A three-judge panel of the 1st U.S. Cir...

An organization that successfully proved President Donald Trump violated the law when he blocked Twitter critics sued him anew on Friday, saying he continues to reject some accounts two years after losing in court.The Knight First Amendment Institute...

Lesotho's prime minister failed to show up in court on Friday to be charged with murder in the killing of his estranged wife, and police said he might have gone to neighboring South Africa for an undisclosed ailment.Prime Minister Thomas Thaban...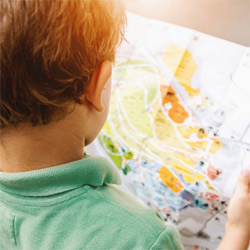 New York Commercial Litigation Law Firm - Woods Lonergan PLLC
Founded in 1993 by Managing Partner James F. Woods, Woods Lonergan PLLC has built a strong reputation as a resourceful and industrious firm that provides clients with clear, concise, and straightforward answers to their most challenging legal issues. Partner Lawrence R. Lonergan, who joined the firm in 2008, has been a friend and colleague to Mr. Woods for over 40 years and shares the same business philosophy. Woods Lonergan PLLC's collective experience and expertise enables the firm to expeditiously and effectively analyze the increasing challenges clients face in an evolving business and legal world, in many instances, avoiding unnecessary time and expense to our clients. Our mission is simple: provide cutting-edge expertise and sound advice in select areas of the law for corporate and business clients. We thrive on providing each client with personalized attention, forceful representation, and a collaborative team effort that embraces collective knowledge.
Business News