Interior: $580M headed to 15 tribes to fulfill water rights
Court Alerts
Fifteen Native American tribes will get a total of $580 million in federal money this year for water rights settlements, the Biden administration announced Thursday.

The money will help carry out the agreements that define the tribes' rights to water from rivers and other sources and pay for pipelines, pumping stations, and canals that deliver it to reservations.

"Water rights are crucial to ensuring the health, safety and empowerment of Tribal communities," U.S. Interior Secretary Deb Haaland said in a statement Thursday that acknowledged the decades many tribes have waited for the funding.

Access to reliable, clean water and basic sanitation facilities on tribal lands remains a challenge across many Native American reservations.

The U.S. Supreme Court ruled in 1908 that tribes have rights to as much water as they need to establish a permanent homeland, and those rights stretch back at least as long as any given reservation has existed. As a result, tribal water rights often are senior to others' in the West, where competition over the dwindling resource is often fierce.

But in many cases, details about those water rights were not specified and have had to be determined in the modern era. Many tribes opted for settlements because litigation over water can be expensive and drawn out, with negotiations involving states, cities, private water users, local water districts and others that can take years, if not decades.

Of the funding announced Thursday, $460 million comes from the $2.5 billion set aside for Native American water rights settlements in the Biden administration's infrastructure bill. A federal fund created by Congress in 2009 to pay for water rights settlements will contribute the other $120 million.

About $157 million will go to the Confederated Salish and Kootenai Tribes in Montana. The federal government signed the tribes' water rights compact in 2021 and promised over the following decade to fund the rebuilding of an irrigation project on the Flathead Indian Reservation constructed in the 1900s.
Related listings
The Supreme Court said Thursday an eight-month investigation that included more than 120 interviews and revealed shortcomings in how sensitive documents are secured has failed to find who leaked a draft of the court's opinion overturning aborti...

Sam Bankman-Fried is back in a Bahamian court Wednesday for an extradition hearing that could clear the way for the one-time billionaire to be sent to the U.S. to face criminal charges related to the collapse of cryptocurrency exchange FTX.In a court...

An man granted a new trial in the murders of three men in Ohio more than a decade and a half ago has been released after reaching a plea agreement with prosecutors.Stoney Thompson, 43, was originally sentenced in Lucas County to three consecutive lif...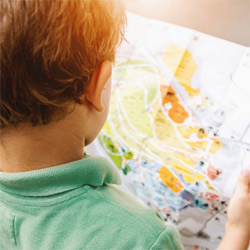 New York Commercial Litigation Law Firm - Woods Lonergan PLLC
Founded in 1993 by Managing Partner James F. Woods, Woods Lonergan PLLC has built a strong reputation as a resourceful and industrious firm that provides clients with clear, concise, and straightforward answers to their most challenging legal issues. Partner Lawrence R. Lonergan, who joined the firm in 2008, has been a friend and colleague to Mr. Woods for over 40 years and shares the same business philosophy. Woods Lonergan PLLC's collective experience and expertise enables the firm to expeditiously and effectively analyze the increasing challenges clients face in an evolving business and legal world, in many instances, avoiding unnecessary time and expense to our clients. Our mission is simple: provide cutting-edge expertise and sound advice in select areas of the law for corporate and business clients. We thrive on providing each client with personalized attention, forceful representation, and a collaborative team effort that embraces collective knowledge.