Arkansas court: State can't enforce ban on mask mandates
Court Alerts
The Arkansas Supreme Court on Thursday said it wouldn't allow the state to enforce its ban on mask mandates by schools and other government bodies, while lawmakers clashed over efforts to prohibit businesses from requiring employees get the COVID-19 vaccine.

In a one-page order, justices denied the request by the state to stay the August decision blocking enforcement of Arkansas' mandate ban.

More than 100 school districts and charter schools have approved mask requirements since the ruling against the law. The requirements cover more than half the state's public school students.

Republican Gov. Asa Hutchinson, who signed the law but later said he regretted that decision, had separately asked the court to deny the request to stay the ruling.

"I am gratified with the Arkansas Supreme Court ruling allowing the decision of Judge Fox to stand," Hutchinson said in a statement. "Judge Fox determined the law was unconstitutional and allowed local school districts to make their own decisions on masks."

Republican Attorney General Leslie Rutledge said she was disappointed with the ruling.

"I will wholeheartedly defend Arkansas law as this appeal progresses," she said in a statement.

The ruling came the same day the majority-Republican Senate voted to send eight bills limiting or prohibiting employer vaccine mandates back to a committee following complaints that they were rushed through a day earlier without public comment.
Related listings
The retired conservative Wisconsin Supreme Court justice leading a Republican-ordered investigation into the 2020 presidential election released a video Monday threatening to subpoena election officials who don't comply and saying the intent wa...

The Oklahoma Supreme Court has rejected a request to remove two members of the state's Pardon and Parole Board from a high-profile death penalty case. The court's brief ruling on Friday denied a prosecutor's request to remove Adam L...

A judge ordered the government to take money from the prison account of a former Michigan sports doctor who owes about $58,000 to victims of his child pornography crimes. Larry Nassar has received about $13,000 in deposits since 2018, including $2,00...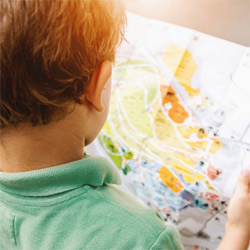 New York Commercial Litigation Law Firm - Woods Lonergan PLLC
Founded in 1993 by Managing Partner James F. Woods, Woods Lonergan PLLC has built a strong reputation as a resourceful and industrious firm that provides clients with clear, concise, and straightforward answers to their most challenging legal issues. Partner Lawrence R. Lonergan, who joined the firm in 2008, has been a friend and colleague to Mr. Woods for over 40 years and shares the same business philosophy. Woods Lonergan PLLC's collective experience and expertise enables the firm to expeditiously and effectively analyze the increasing challenges clients face in an evolving business and legal world, in many instances, avoiding unnecessary time and expense to our clients. Our mission is simple: provide cutting-edge expertise and sound advice in select areas of the law for corporate and business clients. We thrive on providing each client with personalized attention, forceful representation, and a collaborative team effort that embraces collective knowledge.