Lake loses suit over her defeat in Arizona governor's race
Business Law

A judge has thrown out Republican Kari Lake's challenge of her defeat in the Arizona governor's race to Democrat Katie Hobbs, rejecting her claim that problems with ballot printers at some polling places on Election Day were the result of intentional misconduct.

In a decision Saturday, Maricopa County Superior Court Judge Peter Thompson, who was appointed by former Republican Gov. Jan Brewer, found that the court did not find clear and convincing evidence of the widespread misconduct that Lake had alleged had affected the result of the 2022 general election. Lake will appeal the ruling, she said in a statement.

The judge said Lake's witnesses didn't have any personal knowledge of intentional misconduct.

"The Court cannot accept speculation or conjecture in place of clear and convincing evidence," Thompson said.

Lake, who lost to Hobbs by just over 17,000 votes, was among the most vocal 2022 Republicans promoting former President Donald Trump's election lies, which she made the centerpiece of her campaign. While most of the other election deniers around the country conceded after losing their races in November, Lake has not. Instead, she asked the judge to either declare her the winner or order a revote in Maricopa County, home to more than 60% of Arizona's voters.
Related listings
Several Pennsylvania groups represented by the American Civil Liberties Union have filed suit in federal court seeking to have votes from mail-in or absentee ballots counted even if they lack proper dates on their return envelopes.The suit filed Frid...

President Joe Biden nominated has nominated a University of Montana law professor to be a judge on the 9th U.S. Circuit Court of Appeals.Anthony Johnstone is a former solicitor for the state of Montana who has taught at the University of Montana sinc...

The European Court of Human Rights said Friday that Poland's top court violated a local company's right to fair trial because a judge on the review panel handling its case had been irregularly appointed to the tribunal.Law experts in Pola...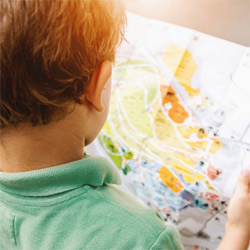 New York Commercial Litigation Law Firm - Woods Lonergan PLLC
Founded in 1993 by Managing Partner James F. Woods, Woods Lonergan PLLC has built a strong reputation as a resourceful and industrious firm that provides clients with clear, concise, and straightforward answers to their most challenging legal issues. Partner Lawrence R. Lonergan, who joined the firm in 2008, has been a friend and colleague to Mr. Woods for over 40 years and shares the same business philosophy. Woods Lonergan PLLC's collective experience and expertise enables the firm to expeditiously and effectively analyze the increasing challenges clients face in an evolving business and legal world, in many instances, avoiding unnecessary time and expense to our clients. Our mission is simple: provide cutting-edge expertise and sound advice in select areas of the law for corporate and business clients. We thrive on providing each client with personalized attention, forceful representation, and a collaborative team effort that embraces collective knowledge.
Business News