Supreme Court rejects free speech appeal in sexting case
Bankruptcy
The Supreme Court has turned away a free-speech appeal from a former school lunch server in Minnesota who was charged with sexting a 15-year-old student.
The justices did not comment Tuesday in allowing the criminal case against Krista Muccio to proceed.

Muccio was charged with sending words and photos of a sexual nature to the student. The teen's father found them on his son's Instagram account.

A Minnesota appeals court had struck down a state law aimed at adults who use social media to lure children into sexual encounters. The state's Supreme Court overruled the lower court.


Related listings
The mayor of a southern Indiana city is defending a rental inspection ordinance that's resulted in thousands of dollars in fines against property owners and is the subject of a lawsuit. Charlestown Mayor Bob Hall testified during Friday's daylong hea...

A British cybersecurity researcher credited with helping curb a recent worldwide ransomware attack pleaded not guilty Monday to federal charges accusing him of creating malicious software to steal banking information three years ago. Marcus Hutchins ...

White House sources think Justice Anthony Kennedy, the Supreme Court's ideological fulcrum, may announce his retirement today, as the justices gather on the bench for the last time this term. If that happens, Day 158 instantly becomes President Trump...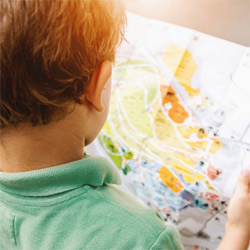 New York Commercial Litigation Law Firm - Woods Lonergan PLLC
Founded in 1993 by Managing Partner James F. Woods, Woods Lonergan PLLC has built a strong reputation as a resourceful and industrious firm that provides clients with clear, concise, and straightforward answers to their most challenging legal issues. Partner Lawrence R. Lonergan, who joined the firm in 2008, has been a friend and colleague to Mr. Woods for over 40 years and shares the same business philosophy. Woods Lonergan PLLC's collective experience and expertise enables the firm to expeditiously and effectively analyze the increasing challenges clients face in an evolving business and legal world, in many instances, avoiding unnecessary time and expense to our clients. Our mission is simple: provide cutting-edge expertise and sound advice in select areas of the law for corporate and business clients. We thrive on providing each client with personalized attention, forceful representation, and a collaborative team effort that embraces collective knowledge.
Business News