Judge OK's Arizona rancher trial in Mexican migrant killing
Bankruptcy
An Arizona rancher accused of shooting at a group of migrants on his property near the U.S.-Mexico border, killing one man, will face trial on charges including second-degree murder and aggravated assault, a judge ruled Friday.

Santa Cruz County Justice of the Peace Emilio G. Velasquez made his decision following hours of testimony that he said aired a lot of new information about the Jan. 30 shooting, which left Gabriel Cuen-Buitimea, a 48-year-old from Nogales, Mexico, dead on George Alan Kelly's ranch outside Nogales, Arizona.

"Do I think there was some testimony that there might have been some holes on? Yes. I do," the judge said. "But at the end of the day ... the court does find that the offenses were committed by this defendant and I will be binding this over to Superior Court."

There was no visible reaction from Kelly, who sat with his attorney, Brenna Larkin, during a livestream of the evidentiary hearing in Nogales.

The judge said Kelly, 74, can remain free on $1 million bail pending his March 6 arraignment, with restrictions including no contact with witnesses or Cuen-Buitimea's family and a ban on possessing firearms.

Larkin earlier lost a bid to postpone Friday's hearing after prosecutors lowered Kelly's charge from a single count of first-degree murder, which would require a finding of premeditated intent to kill and can lead to a sentence of death or life imprisonment.
Related listings
Prosecutors plan to seek a decades-long prison sentence for a man who is expected to plead guilty this week to opening fire in a subway car and wounding 10 riders in an attack that shocked New York City.Frank James, 63, is scheduled to enter a guilty...

A federal judge has denied a request from a 19-year-old woman to allow her to watch her father's death by injection, upholding a Missouri law that bars anyone under 21 from witnessing an execution.Kevin Johnson is set to be executed Tuesday for...

Two judges on India's top court on Thursday differed over a ban on the wearing of the hijab, a headscarf used by Muslim women, in educational institutions and referred the sensitive issue to a larger bench of three or more judges to settle.Just...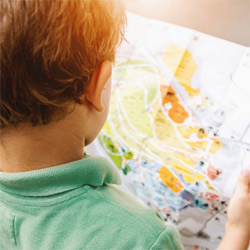 New York Commercial Litigation Law Firm - Woods Lonergan PLLC
Founded in 1993 by Managing Partner James F. Woods, Woods Lonergan PLLC has built a strong reputation as a resourceful and industrious firm that provides clients with clear, concise, and straightforward answers to their most challenging legal issues. Partner Lawrence R. Lonergan, who joined the firm in 2008, has been a friend and colleague to Mr. Woods for over 40 years and shares the same business philosophy. Woods Lonergan PLLC's collective experience and expertise enables the firm to expeditiously and effectively analyze the increasing challenges clients face in an evolving business and legal world, in many instances, avoiding unnecessary time and expense to our clients. Our mission is simple: provide cutting-edge expertise and sound advice in select areas of the law for corporate and business clients. We thrive on providing each client with personalized attention, forceful representation, and a collaborative team effort that embraces collective knowledge.