Court orders mediation in Maryland desegregation case
Bankruptcy
A federal appeals court has ordered a fourth attempt at mediation in a long-running dispute over the state of Maryland's treatment of its historically black colleges.

The black colleges say the state has underfunded them while developing programs at traditionally white schools that directly compete with them and drain prospective students away.

In 2013, a judge found that the state had maintained an unconstitutional "dual and segregated education system." The judge said the state allowed traditionally white schools to replicate programs at historically black institutions, thereby undermining the success of the black schools.

Despite three previous tries at mediation, the two sides have been unable to agree on a solution.

On Wednesday, a three-judge panel of the 4th U.S. Circuit Court of Appeals ordered Maryland's higher education commission and the coalition to begin mediation again to try to settle the 12-year-old lawsuit.
Related listings
A divided Supreme Court won't let the Trump administration begin enforcing a ban on asylum for any immigrants who illegally cross the U.S.-Mexico border. Chief Justice John Roberts joined his four more liberal colleagues Friday in ruling agains...

The Supreme Court has turned away a free-speech appeal from a former school lunch server in Minnesota who was charged with sexting a 15-year-old student. The justices did not comment Tuesday in allowing the criminal case against Krista Muccio to proc...

The mayor of a southern Indiana city is defending a rental inspection ordinance that's resulted in thousands of dollars in fines against property owners and is the subject of a lawsuit. Charlestown Mayor Bob Hall testified during Friday's daylong hea...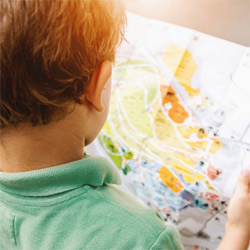 New York Commercial Litigation Law Firm - Woods Lonergan PLLC
Founded in 1993 by Managing Partner James F. Woods, Woods Lonergan PLLC has built a strong reputation as a resourceful and industrious firm that provides clients with clear, concise, and straightforward answers to their most challenging legal issues. Partner Lawrence R. Lonergan, who joined the firm in 2008, has been a friend and colleague to Mr. Woods for over 40 years and shares the same business philosophy. Woods Lonergan PLLC's collective experience and expertise enables the firm to expeditiously and effectively analyze the increasing challenges clients face in an evolving business and legal world, in many instances, avoiding unnecessary time and expense to our clients. Our mission is simple: provide cutting-edge expertise and sound advice in select areas of the law for corporate and business clients. We thrive on providing each client with personalized attention, forceful representation, and a collaborative team effort that embraces collective knowledge.
Business News