Bankruptcy proceedings can have long-term benefits
Bankruptcy
Chicago Bankruptcy Law Firm Covers Bankruptcy in the Wake of COVID-19 The COVID-19 pandemic has damaged the economy, leaving many families and business owners worried about how they will pay for even the most basic expenses. In the midst of this crisis, you might be considering filing for bankruptcy or wondering how COVID-19 will affect an existing bankruptcy filing. No matter your situation, the Chicago Bankruptcy Law Firm of Daniel J. Winter is here to help give you the answers and assistance that you need. We are more than happy to explain to anyone in financial distress exactly what their options are. What Is Bankruptcy? Bankruptcy is a Federal system of laws, rules, and procedures designed to help legal residents of the U.S. deal with their debts, which, for whatever reason, individuals or businesses cannot pay as they are due. The most common types of Bankruptcy are for people (called Consumer Bankruptcies). Two major types of Consumer Bankruptcy are Chapter 7 (liquidation or debt elimination), Chapter 13 (wage-earner reorganization for individuals or people running unincorporated businesses). Chapter 11 is a type of Corporate Bankruptcy (reorganization for businesses and certain individuals with extremely large amounts of debt). Chapter number refers to the section of the Bankruptcy law, called the Bankruptcy Code (which is in Title 11 of the U.S. Code). Bankruptcy cases almost exclusively fall under federal law, though states may pass laws governing issues that federal law doesn't address. Special bankruptcy courts nationwide handle only debtor-creditor cases. Generally, any bankruptcy-related claim must be filed with the U.S. Bankruptcy Court.
Related listings
President Joe Biden on Friday ordered a study of adding seats to the Supreme Court, creating a bipartisan commission that will spend the next six months examining the politically incendiary issues of expanding the court and instituting term limits fo...

Republicans suffered setbacks to court challenges over the presidential election in three battleground states on Friday while a law firm that came under fire for its work for President Donald Trump's campaign withdrew from a major Pennsylvania ...

Signature matches. Late-arriving absentee votes. Drop boxes. Secrecy envelopes. Democratic and Republican lawyers already have gone to court over these issues in the run-up to Tuesday's election. But the legal fights could take on new urgency, ...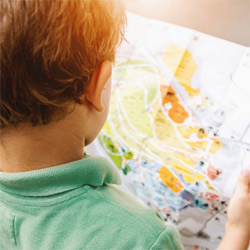 New York Commercial Litigation Law Firm - Woods Lonergan PLLC
Founded in 1993 by Managing Partner James F. Woods, Woods Lonergan PLLC has built a strong reputation as a resourceful and industrious firm that provides clients with clear, concise, and straightforward answers to their most challenging legal issues. Partner Lawrence R. Lonergan, who joined the firm in 2008, has been a friend and colleague to Mr. Woods for over 40 years and shares the same business philosophy. Woods Lonergan PLLC's collective experience and expertise enables the firm to expeditiously and effectively analyze the increasing challenges clients face in an evolving business and legal world, in many instances, avoiding unnecessary time and expense to our clients. Our mission is simple: provide cutting-edge expertise and sound advice in select areas of the law for corporate and business clients. We thrive on providing each client with personalized attention, forceful representation, and a collaborative team effort that embraces collective knowledge.
Business News