Not guilty plea entered in alleged drug deal slaying
Attorney Blogs
A defendant accused of fatally shooting a man because he didn't want to pay him for a drug deal pleaded not guilty in Brown County Circuit Court Monday.

Pedro Santiago-Marquez is charged with first-degree intentional homicide and being party to mutilating a corpse in connection with the Sept. 27 murder of Jason Mendez-Ramos.

Prosecutors say Mendez-Ramos was angry that he had not been paid $80,000 for a cocaine deal. A criminal complaint says rather than pay for the cocaine, Santiago-Marquez shot him in the head with a pistol. The victim's burned body was found at the edge of the University of Wisconsin-Green Bay campus, WLUK-TV reported.

Security videos, cell phone tracking information, and DNA tie Rodriguez-Garcia to that scene, according to the criminal complaint.

Another man, 47-year-old Alexander Burgos-Mojica, is charged with harboring or aiding a felon in connection with the case. He returns to court March 18 for a balance of initial appearance. Rodriguez-Garcia returns to court March 21 for a status conference on the charge of mutilating a corpse.
Related listings
Attorney Blogs

07/26/2021

In the current digital marketplace, professionals across many different fields and specialties compete for limited space on the coveted 1st Page of Google. While the goal is to be found and generate business, the means by which you achieve that goal ...

Attorney Blogs

04/29/2019

The Arizona Court of Appeals has ruled that the Costco warehouse store chain can be sued for privacy violations by a Phoenix-area man because a pharmacist joked with his ex-wife about an erectile dysfunction prescription he had never picked up.The ru...

Attorney Blogs

07/11/2018

President Donald Trump's selection of Judge Brett Kavanaugh as a new Supreme Court nominee last Monday culminates a three-decade project unparalleled in American history to install a reliable conservative majority on the nation's highest ...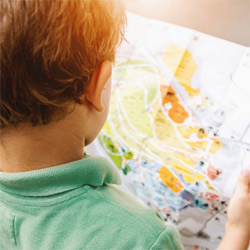 New York Commercial Litigation Law Firm - Woods Lonergan PLLC
Founded in 1993 by Managing Partner James F. Woods, Woods Lonergan PLLC has built a strong reputation as a resourceful and industrious firm that provides clients with clear, concise, and straightforward answers to their most challenging legal issues. Partner Lawrence R. Lonergan, who joined the firm in 2008, has been a friend and colleague to Mr. Woods for over 40 years and shares the same business philosophy. Woods Lonergan PLLC's collective experience and expertise enables the firm to expeditiously and effectively analyze the increasing challenges clients face in an evolving business and legal world, in many instances, avoiding unnecessary time and expense to our clients. Our mission is simple: provide cutting-edge expertise and sound advice in select areas of the law for corporate and business clients. We thrive on providing each client with personalized attention, forceful representation, and a collaborative team effort that embraces collective knowledge.