Supreme Court sides with Germany in Nazi-era art dispute
U.S. Supreme Court
The Supreme Court is making it harder for a multimillion-dollar lawsuit involving centuries-old religious artworks obtained by the Nazis from Jewish art dealers to continue in U.S. courts.

The court ruled unanimously Wednesday in a case involving the 1935 sale of a collection of medieval Christian artwork called the Guelph Treasure. The heirs of the art dealers contended the sale of the works, now said to be worth at least $250 million, was done under pressure. Germany disagreed and argued that the case did not belong in the American legal system.

The justices said the heirs had not at this point shown that federal law allowed them to bring their case in U.S. courts. The court sent the case back for additional arguments.

Because of that ruling, the Supreme Court also sent a similar case involving a group of Hungarian Holocaust survivors back to a lower court. They were seeking to be compensated for property taken from them and their families when they were forced to board trains to concentration camps.



Related listings
U.S. Supreme Court

02/01/2021

The pending Supreme Court case on the fate of the Affordable Care Act could give the Biden administration its first opportunity to chart a new course in front of the justices.The health care case, argued a week after the election in November, is one ...

U.S. Supreme Court

01/27/2021

A federal judge on Tuesday barred the U.S. government from enforcing a 100-day deportation moratorium that is a key immigration priority of President Joe Biden. U.S. District Judge Drew Tipton issued a temporary restraining order sought by Texas, whi...

U.S. Supreme Court

01/21/2021

The Supreme Court on Tuesday seemed cautious about siding with oil and gas companies in a case involving global warming.The case the court was hearing is not about whether the companies can be held responsible for harms resulting from global warming....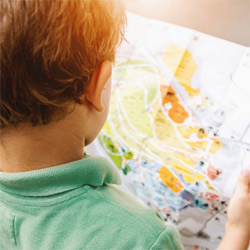 New York Commercial Litigation Law Firm - Woods Lonergan PLLC
Founded in 1993 by Managing Partner James F. Woods, Woods Lonergan PLLC has built a strong reputation as a resourceful and industrious firm that provides clients with clear, concise, and straightforward answers to their most challenging legal issues. Partner Lawrence R. Lonergan, who joined the firm in 2008, has been a friend and colleague to Mr. Woods for over 40 years and shares the same business philosophy. Woods Lonergan PLLC's collective experience and expertise enables the firm to expeditiously and effectively analyze the increasing challenges clients face in an evolving business and legal world, in many instances, avoiding unnecessary time and expense to our clients. Our mission is simple: provide cutting-edge expertise and sound advice in select areas of the law for corporate and business clients. We thrive on providing each client with personalized attention, forceful representation, and a collaborative team effort that embraces collective knowledge.