Neville keeps seat in crowded primary for Supreme Court
U.S. Supreme Court
Illinois Supreme Court Justice P. Scott Neville Jr. has won the primary election to keep his seat on the state's highest court, emerging from a field of a six other Democrats.

No Republicans ran, making him the presumed winner in November for the 10-year term.

Democrat Charles Freeman, who died earlier this month at 86, held the post from 1990 to 2018, when he retired. He was the court's first black judge. Neville, who is black, was appointed to complete the term. He was formerly an Illinois First District Appellate Court justice,

"Illinois' population is diverse, and our courts, at all levels, should reflect our diversity," Neville said in a Wednesday statement. "I applaud Cook County's voters because your votes indicate that you are committed to diversity."

The other challengers included five 1st District appellate justices: Cynthia V. Cobbs, Shelly A. Harris, Nathaniel Roosevelt Howse, Margaret Stanton McBride and Jesse G. Reyes. Also running was former private-practice attorney Daniel Epstein.
Related listings
U.S. Supreme Court

03/17/2020

The New Mexico Game and Fish Department has been ordered to release information about hunters to individuals who sought the records as part of separate court cases.A state district judge is ordering the agency to turn over the names and addresses of ...

U.S. Supreme Court

02/22/2020

The race for a seat on the Arkansas Supreme Court is technically nonpartisan, but the close ties of one of the two main candidates to the state Republican Party. Barbara Webb, chief administrative law judge for the Arkansas Workers Compensation Commi...

U.S. Supreme Court

02/19/2020

For a Supreme Court that says it has an allergy to politics, the next few months might require a lot of tissues.The court is poised to issue campaign-season decisions in the full bloom of spring in cases dealing with President Donald Trump's ta...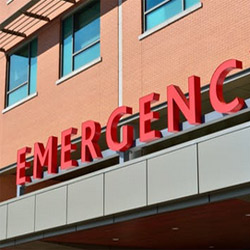 New Rochelle, New York Personal Injury Lawyers
If you or a loved one has been injured in an accident, contact Kommer, Bave & Ollman, LLP, in New Rochelle, New York, immediately. We can answer all your questions and work with you to determine if you have the grounds for a personal injury lawsuit. The attorneys at our firm are determined to resolve even the most difficult of cases. We will work closely with you to determine the best course of action to get your claim or case resolved in the most efficient way possible. We will fight for your right to compensation! No one should have to suffer a financial burden from the result of another person's carelessness. The attorneys at Kommer, Bave & Ollman, LLP will aggressively fight to ensure that justice is served on your behalf.