Naturopathic doctor sentenced for selling misbranded drugs
U.S. Supreme Court
A former Port Angeles naturopathic physician was sentenced to eight months in prison and one year supervised release after being found guilty of selling products he claimed could prevent numerous serious diseases, including COVID-19.

Richard Marschall, 69, was convicted in 2021, after a four-day trial, of introducing misbranded drugs into interstate commerce, his third conviction, according to the U.S. Attorney's office. The jury found that his marketing was false or misleading and because his products were not listed with the FDA.

At the sentencing hearing Monday, U.S. District Judge Benjamin H. Settle said, "It is extremely dangerous during the COVID epidemic for people to be engaged in conduct that would lead other people to defer and wait to receive medical care."

Marschall was convicted previously and sentenced in federal court for distributing misbranded drugs, both in 2011 and again in 2017.
Related listings
U.S. Supreme Court

03/29/2022

A state court judge said environmental groups may proceed with a lawsuit seeking to halt expansion of a cattle farm in northeast Iowa near a prized trout stream.Judge Michael Huppert on Monday ruled against the Iowa Department of Natural Resources, w...

U.S. Supreme Court

06/21/2021

The Supreme Court decided unanimously Monday that the NCAA can't enforce rules limiting education-related benefits — like computers and paid internships — that colleges offer to student athletes. The case doesn't decide whethe...

U.S. Supreme Court

06/18/2021

A sharply divided Iowa Supreme Court on Friday stopped a lawsuit aimed at reducing the flow of fertilizer and hog farm waste into the state's river and streams, finding that limiting pollution from farms was a political matter and not one for t...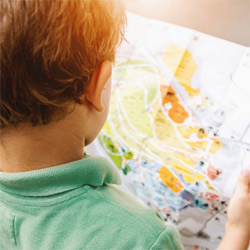 New York Commercial Litigation Law Firm - Woods Lonergan PLLC
Founded in 1993 by Managing Partner James F. Woods, Woods Lonergan PLLC has built a strong reputation as a resourceful and industrious firm that provides clients with clear, concise, and straightforward answers to their most challenging legal issues. Partner Lawrence R. Lonergan, who joined the firm in 2008, has been a friend and colleague to Mr. Woods for over 40 years and shares the same business philosophy. Woods Lonergan PLLC's collective experience and expertise enables the firm to expeditiously and effectively analyze the increasing challenges clients face in an evolving business and legal world, in many instances, avoiding unnecessary time and expense to our clients. Our mission is simple: provide cutting-edge expertise and sound advice in select areas of the law for corporate and business clients. We thrive on providing each client with personalized attention, forceful representation, and a collaborative team effort that embraces collective knowledge.