Louisiana seeks suspension of block on enforcement
U.S. Supreme Court
A day after a state judge blocked enforcement of Louisiana's abortion ban, state officials asked the same judge to suspend his own ruling while they pursue an appeal.

Lawyers for state Attorney General Jeff Landry and health secretary Courtney Phillips filed the request Friday in Baton Rouge. They want Judge Donald Johnson to suspend his ruling and allow enforcement of a ban that was put into state law in anticipation of the U.S. Supreme Court's June 24 ruling reversing abortion rights.

The Friday morning filing indicates the state plans to take the case to the 1st Circuit Court of Appeal in Baton Rouge.

Johnson's Thursday ruling, a preliminary injunction blocking enforcement, came in a lawsuit filed by a north Louisiana abortion clinic and members of the Medical Students for Choice organization, who argue that the law's provisions are contradictory and unconstitutionally vague. The ruling, which followed an earlier temporary enforcement block, meant clinics in Shreveport, Baton Rouge and New Orleans could provide abortions while the lawsuit continues.

Landry has predicted that the case will wind up at the Louisiana Supreme Court.
Related listings
U.S. Supreme Court

07/05/2022

A Florida judge on Tuesday temporarily blocked a new 15-week abortion ban days after it took effect in the state, an expected move following an oral ruling last week in which he said the law violated the state constitution.Judge John C. Cooper issued...

U.S. Supreme Court

06/28/2022

Scotland's leader told lawmakers in Edinburgh Tuesday that she plans to hold a fresh referendum on Scotland's independence on Oct. 19, 2023 — even though U.K. Prime Minister Boris Johnson maintains it wasn't the right time for...

U.S. Supreme Court

06/13/2022

A Nevada woman has lost her bid in a U.S. court to force international soccer star Cristiano Ronaldo to pay millions of dollars more than the $375,000 in hush money she received after claiming he raped her in Las Vegas in 2009.U.S. District Judge Jen...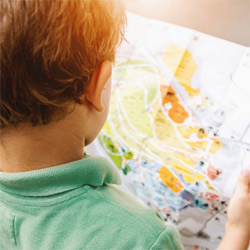 New York Commercial Litigation Law Firm - Woods Lonergan PLLC
Founded in 1993 by Managing Partner James F. Woods, Woods Lonergan PLLC has built a strong reputation as a resourceful and industrious firm that provides clients with clear, concise, and straightforward answers to their most challenging legal issues. Partner Lawrence R. Lonergan, who joined the firm in 2008, has been a friend and colleague to Mr. Woods for over 40 years and shares the same business philosophy. Woods Lonergan PLLC's collective experience and expertise enables the firm to expeditiously and effectively analyze the increasing challenges clients face in an evolving business and legal world, in many instances, avoiding unnecessary time and expense to our clients. Our mission is simple: provide cutting-edge expertise and sound advice in select areas of the law for corporate and business clients. We thrive on providing each client with personalized attention, forceful representation, and a collaborative team effort that embraces collective knowledge.