Justices consider Harvard case on race in college admissions
U.S. Supreme Court
With abortion and guns already on the agenda, the conservative-dominated Supreme Court is considering adding a third blockbuster issue — whether to ban consideration of race in college admissions.

The justices could say as soon as Monday whether they will hear an appeal claiming that Harvard discriminates against Asian American applicants, in a case that could have nationwide repercussions. The case would not be argued until the fall or winter.

"It would be a big deal because of the nature of college admissions across the country and because of the stakes of having this issue before the Supreme Court," said Gregory Garre, who twice defended the University of Texas' admissions program before the justices.

The presence of three appointees of former President Donald Trump could prompt the court to take up the case, even though it's only been five years since its last decision in a case about affirmative action in higher education.

In that Texas case, the court reaffirmed in a 4-3 decision that colleges and universities may consider race in admissions decisions. But they must do so in a narrowly tailored way to promote diversity, the court said in a decision that rejected the discrimination claims of a white applicant. Schools also bear the burden of showing why their consideration of race is appropriate.

Two members of that four-justice majority are gone from the court. Justice Ruth Bader Ginsburg died in September. Justice Anthony Kennedy retired in 2018.
Related listings
U.S. Supreme Court

06/09/2021

South Carolina's Supreme Court ruled on Wednesday that a state law requiring sex offenders to register for life, without prior judicial review, is unconstitutional. In a unanimous ruling, justices wrote that "requirement that sex offender...

U.S. Supreme Court

05/29/2021

The Washington state Supreme Court this month unanimously rejected the notion that a man who skipped his court date could be presented as evidence that he felt guilty about the original crime. State Supreme Court justices agreed that criminalizing a ...

U.S. Supreme Court

05/03/2021

The fight over whether the U.S. Census Bureau can use a controversial statistical technique to keep people's information private in the numbers used for drawing political districts on Monday was going before a judicial panel which must decide i...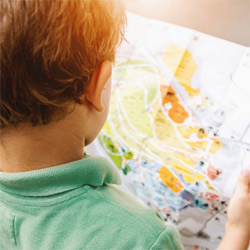 New York Commercial Litigation Law Firm - Woods Lonergan PLLC
Founded in 1993 by Managing Partner James F. Woods, Woods Lonergan PLLC has built a strong reputation as a resourceful and industrious firm that provides clients with clear, concise, and straightforward answers to their most challenging legal issues. Partner Lawrence R. Lonergan, who joined the firm in 2008, has been a friend and colleague to Mr. Woods for over 40 years and shares the same business philosophy. Woods Lonergan PLLC's collective experience and expertise enables the firm to expeditiously and effectively analyze the increasing challenges clients face in an evolving business and legal world, in many instances, avoiding unnecessary time and expense to our clients. Our mission is simple: provide cutting-edge expertise and sound advice in select areas of the law for corporate and business clients. We thrive on providing each client with personalized attention, forceful representation, and a collaborative team effort that embraces collective knowledge.