Judges hear arguments over Census' contentious privacy tool
U.S. Supreme Court
The fight over whether the U.S. Census Bureau can use a controversial statistical technique to keep people's information private in the numbers used for drawing political districts on Monday was going before a judicial panel which must decide if the method provides enough data accuracy.

A panel of three federal judges was hearing arguments on whether the method known as "differential privacy" meets the federal legal requirement for keeping private the personal information of people who participated in the 2020 census while still allowing the numbers to be sufficiently accurate for the highly-partisan process of redrawing congressional and legislative districts.

Because a panel of three federal judges will decide the matter, any appeal could go straight to the Supreme Court.

This first major challenge to the Census Bureau's use of differential privacy comes in the lawsuit filed by the state of Alabama and three Alabama politicians over the statistical agency's decision to delay the release of data used for drawing congressional and legislative districts. Normally the redistricting data are released at the end of March, but the Census Bureau pushed the deadline to sometime in August, at the earliest, because of delays caused by the pandemic.

Alabama claims the delay was caused by the bureau's attempt to implement differential privacy, which the state's attorneys say will result in inaccurate redistricting numbers. At least 16 other states back Alabama's challenge, which is asking the judges for a preliminary injunction to stop the Census Bureau from implementing the statistical technique. Alabama also wants the agency to release the redistricting data by July 31.

Civil rights advocates, state lawmakers and redistricting experts have raised concerns that differential privacy will produce inaccurate data for drawing districts, and that will result in a skewed distribution of political power and federal funds. They also worry it will make it difficult to comply with sections of the Voting Rights Act requiring the drawing of majority-minority districts when racial or ethnic groups make up a majority of a community.

Differential privacy adds mathematical "noise," or intentional errors, to the data to obscure any given individual's identity while still providing statistically valid information. Bureau officials say the change is needed to prevent data miners from matching individuals to confidential details that have been rendered anonymous in the massive data release. In a test using 2010 census data, which was released without the obscuring technique, bureau statisticians said they were able to re-identify 17% of the U.S. population using information in commercial databases.
Related listings
U.S. Supreme Court

04/29/2021

The grandmother of a 2-year-old girl who was beaten and starved to death wants to file a wrongful death lawsuit against three caseworkers who oversaw the girl's care, and has taken her case to the Ohio Supreme Court.During oral arguments Wednes...

U.S. Supreme Court

04/26/2021

The Supreme Court agreed on Monday to hear an appeal to expand gun rights in the United States in a New York case over the right to carry a firearm in public for self-defense. The case marks the court's first foray into gun rights since Justice...

U.S. Supreme Court

04/17/2021

A federal judge has upheld a temporary admissions policy at Boston's elite exam high schools, ruling against a parents group that said in a lawsuit it discriminated against white students and those of Asian descent."This court finds and r...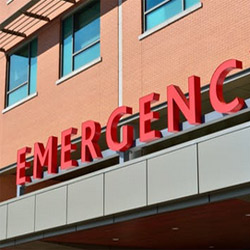 New Rochelle, New York Personal Injury Lawyers
If you or a loved one has been injured in an accident, contact Kommer, Bave & Ollman, LLP, in New Rochelle, New York, immediately. We can answer all your questions and work with you to determine if you have the grounds for a personal injury lawsuit. The attorneys at our firm are determined to resolve even the most difficult of cases. We will work closely with you to determine the best course of action to get your claim or case resolved in the most efficient way possible. We will fight for your right to compensation! No one should have to suffer a financial burden from the result of another person's carelessness. The attorneys at Kommer, Bave & Ollman, LLP will aggressively fight to ensure that justice is served on your behalf.