Judge: Banning guns for marijuana users unconstitutional
U.S. Supreme Court
A federal judge in Oklahoma has ruled that a federal law prohibiting people who use marijuana from owning firearms is unconstitutional, the latest challenge to firearms regulations after the U.S. Supreme Court's conservative majority set new standards for reviewing the nation's gun laws.

Lawyers for Jared Michael Harrison had argued that their client's Second Amendment right to bear arms was being violated by a federal law that makes it illegal for "unlawful users or addicts of controlled substances" to possess firearms.

Harrison had been charged after being arrested by police in Lawton, Oklahoma, in May 2022 following a traffic stop. During a search of his car, police found a loaded revolver as well as marijuana. Harrison told police he had been on his way to work at a medical marijuana dispensary, but that he did not have a state-issued medical-marijuana card.

His lawyers had argued the portion of federal firearms law focused on drug users or addicts was not consistent with the nation's historical tradition of firearm regulation, echoing what the U.S. Supreme Court has ruled last year in a case known as New York State Rifle & Pistol Association v. Bruen. That case set new standards for interpreting the Second Amendment.

Federal prosecutors had argued that the portion of the law focused on drug users is "consistent with a longstanding historical tradition in America of disarming presumptively risky persons, namely, felons, the mentally ill, and the intoxicated."

U.S. District Judge Patrick Wyrick in Oklahoma City agreed with Harrison's lawyers, ruling on Friday that federal prosecutors' arguments that Harrison's status as a marijuana user "justifies stripping him of his fundamental right to possess a firearm ... is not a constitutionally permissible means of disarming Harrison."

"But the mere use of marijuana carries none of the characteristics that the Nation's history and tradition of firearms regulation supports," said Wyrick, who was appointed by former President Donald Trump. In his ruling, Wyrick highlighted that under Oklahoma law, marijuana can be bought legally at more than 2,000 store fronts in the state.

Attorneys for Harrison, as well as the U.S. Attorney's Office for the Western District of Oklahoma, which was prosecuting the case, did not immediately return emails seeking comment Sunday.
Related listings
U.S. Supreme Court

01/14/2023

A Brazilian Supreme Court justice on Friday authorized adding former President Jair Bolsonaro in its investigation into who incited the Jan. 8 riot in the nation's capital, as part of a broader crackdown to hold responsible parties to account.A...

U.S. Supreme Court

01/09/2023

The New Mexico Supreme Court is scheduled to hear oral arguments Monday in a legal challenge to a congressional map that divvies up a politically conservative region of the state.It's one of several court battles in states from Kentucky to Utah...

U.S. Supreme Court

12/27/2022

A Manhattan federal judge known for swift decisions and a no-nonsense demeanor during three decades of overseeing numerous high-profile cases was assigned Tuesday to Sam Bankman-Fried's cryptocurrency case.The case was relegated to Judge Lewis ...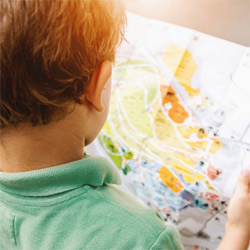 New York Commercial Litigation Law Firm - Woods Lonergan PLLC
Founded in 1993 by Managing Partner James F. Woods, Woods Lonergan PLLC has built a strong reputation as a resourceful and industrious firm that provides clients with clear, concise, and straightforward answers to their most challenging legal issues. Partner Lawrence R. Lonergan, who joined the firm in 2008, has been a friend and colleague to Mr. Woods for over 40 years and shares the same business philosophy. Woods Lonergan PLLC's collective experience and expertise enables the firm to expeditiously and effectively analyze the increasing challenges clients face in an evolving business and legal world, in many instances, avoiding unnecessary time and expense to our clients. Our mission is simple: provide cutting-edge expertise and sound advice in select areas of the law for corporate and business clients. We thrive on providing each client with personalized attention, forceful representation, and a collaborative team effort that embraces collective knowledge.