High court sides with ex-athletes in NCAA compensation case
U.S. Supreme Court
The Supreme Court decided unanimously Monday that the NCAA can't enforce rules limiting education-related benefits — like computers and paid internships — that colleges offer to student athletes.

The case doesn't decide whether students can be paid salaries. Instead, the ruling will help determine whether schools decide to offer athletes tens of thousands of dollars in those benefits for things including tutoring, study abroad programs and graduate scholarships.

The high court agreed with a group of former college athletes that NCAA limits on the education-related benefits that colleges can offer athletes who play Division I basketball and football are unenforceable.

Justice Neil Gorsuch wrote for the court that the NCAA sought "immunity from the normal operation of the antitrust laws," which the court declined to grant.

Under current NCAA rules, students cannot be paid, and the scholarship money colleges can offer is capped at the cost of attending the school. The NCAA had defended its rules as necessary to preserve the amateur nature of college sports.

But the former athletes who brought the case, including former West Virginia football player Shawne Alston, argued that the NCAA's rules on education-related compensation were unfair and violate federal antitrust law designed to promote competition. The Supreme Court upheld a lower court ruling barring the NCAA from enforcing those rules.

As a result of the ruling, the NCAA itself can't bar schools from sweetening their offers to Division I basketball and football players with additional education-related benefits. But individual athletic conferences can still set limits if they choose.
Related listings
U.S. Supreme Court

06/18/2021

A sharply divided Iowa Supreme Court on Friday stopped a lawsuit aimed at reducing the flow of fertilizer and hog farm waste into the state's river and streams, finding that limiting pollution from farms was a political matter and not one for t...

U.S. Supreme Court

06/16/2021

British lawyer Karim Khan was sworn in Wednesday as the new chief prosecutor for the International Criminal Court, pledging to reach out to nations that are not members of the court in his quest to end impunity for atrocities and to try to hold trial...

U.S. Supreme Court

06/14/2021

With abortion and guns already on the agenda, the conservative-dominated Supreme Court is considering adding a third blockbuster issue — whether to ban consideration of race in college admissions. The justices could say as soon as Monday whethe...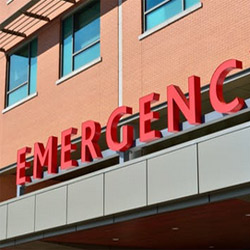 New Rochelle, New York Personal Injury Lawyers
If you or a loved one has been injured in an accident, contact Kommer, Bave & Ollman, LLP, in New Rochelle, New York, immediately. We can answer all your questions and work with you to determine if you have the grounds for a personal injury lawsuit. The attorneys at our firm are determined to resolve even the most difficult of cases. We will work closely with you to determine the best course of action to get your claim or case resolved in the most efficient way possible. We will fight for your right to compensation! No one should have to suffer a financial burden from the result of another person's carelessness. The attorneys at Kommer, Bave & Ollman, LLP will aggressively fight to ensure that justice is served on your behalf.