Executive gets 15 months in prison in doomed nuclear project
U.S. Supreme Court
A former executive utility who gave rosy projections on the progress of two nuclear power plants in South Carolina while they were hopelessly behind will spend 15 months in prison for the doomed project that cost ratepayers billions of dollars.

Ex-SCANA Corp. Executive Vice President Stephen Byrne apologized in court Wednesday, saying he thinks about how he let down customers, shareholders, employees, taxpayers and his family almost every day.

The two nuclear plants, which never generated a watt of power despite $9 billion of investment, were supposed to be "the crowning achievement of my life," Byrne said. "But I failed."

Byrne is the second SCANA executive to head to prison for the nuclear debacle. Former CEO Kevin Marsh was sentenced to two years in prison in October 2021 and released earlier in March after serving about 17 months.

Two executives at Westinghouse, which was contracted to build the reactors, are also charged. Carl Churchman, who was the company's top official at the Fairfield County construction site at V.C. Summer, pleaded guilty to perjury and is awaiting sentencing. Former Westinghouse senior vice president Jeff Benjamin faces 16 charges. His trial is scheduled for October.

Both defense lawyers and prosecutors agreed to delay Byrne's prison sentence until he testifies at Benjamin's trial to make sure he is honest and helpful.

But that isn't in doubt. Prosecutors said Byrne was the first executive to come to investigators after the project was abandoned in July 2017. His careful notes taken in every meeting of who spoke and what was said saved the government years of work unraveling the lies, prosecutor Winston Holliday said.


Related listings
U.S. Supreme Court

02/11/2023

A federal judge said Friday Alabama prisons remain critically understaffed, with court filings showing the number of officers in state lockups has continued to drop despite a court order to increase numbers.The prison system has lost more than 500 se...

U.S. Supreme Court

02/07/2023

A federal judge in Oklahoma has ruled that a federal law prohibiting people who use marijuana from owning firearms is unconstitutional, the latest challenge to firearms regulations after the U.S. Supreme Court's conservative majority set new st...

U.S. Supreme Court

01/14/2023

A Brazilian Supreme Court justice on Friday authorized adding former President Jair Bolsonaro in its investigation into who incited the Jan. 8 riot in the nation's capital, as part of a broader crackdown to hold responsible parties to account.A...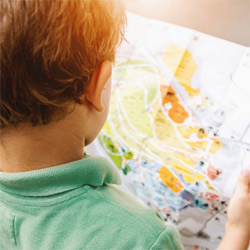 New York Commercial Litigation Law Firm - Woods Lonergan PLLC
Founded in 1993 by Managing Partner James F. Woods, Woods Lonergan PLLC has built a strong reputation as a resourceful and industrious firm that provides clients with clear, concise, and straightforward answers to their most challenging legal issues. Partner Lawrence R. Lonergan, who joined the firm in 2008, has been a friend and colleague to Mr. Woods for over 40 years and shares the same business philosophy. Woods Lonergan PLLC's collective experience and expertise enables the firm to expeditiously and effectively analyze the increasing challenges clients face in an evolving business and legal world, in many instances, avoiding unnecessary time and expense to our clients. Our mission is simple: provide cutting-edge expertise and sound advice in select areas of the law for corporate and business clients. We thrive on providing each client with personalized attention, forceful representation, and a collaborative team effort that embraces collective knowledge.