Court upholds woman's $1.8M award in NJ Transit bus attack
U.S. Supreme Court
In a closely divided ruling, New Jersey's Supreme Court on Wednesday upheld a $1.8 million jury award for a woman who was struck on the head with a bottle while riding a New Jersey Transit bus.

The 4-3 decision affirmed that NJ Transit, a public carrier, has the same heightened duty of care to protect customers as would a private carrier. NJ Transit had argued it wasn't liable under the higher standard.

Anasia Maison needed 22 stitches in her forehead after the 2013 attack in Newark, which occurred after a group of young men began harassing her.

A new jury will determine whether any of the damages should be shared by the bottle-thrower, who was never caught. Under new instructions included in Wednesday's ruling, jurors can consider whether NJ Transit had effective polices in place and whether the driver followed those policies.

The dissenting justices disagreed with the majority's assessment of the level of care required of New Jersey Transit, and with the scope of the new jury instruction that "presses the jury to allocate most ? if not all ? of the fault in this case to NJ Transit," according to Justice Anne Patterson.

According to court documents, the driver didn't stop the bus or ask the men harassing Maison to get off after she switched seats. After Maison was hit with a liquor bottle, he contacted NJ Transit's control center, which notified police and emergency medical services.

The ruling "is a significant victory for those of us who work to assure public safety," Maison's attorney, K. Raja Bhattacharya, said in an email. "We hope that NJ Transit will follow the direction of the court and re-examine its policies and procedures concerning passenger safety."

New Jersey Transit declined to comment Wednesday, citing the pending litigation.
Related listings
U.S. Supreme Court

02/12/2021

https://www.zerojail.com/Georgia Supreme Court Chief Justice Harold D. Melton announced Friday that he is stepping down on July 1.Melton said in a statement that he doesn't yet know what he'll do next, but that he is exploring opportuniti...

U.S. Supreme Court

02/08/2021

The Supreme Court is telling California that it can't bar indoor church services because of the coronavirus pandemic, but it can keep for now a ban on singing and chanting indoors.The high court issued orders late Friday in two cases where chur...

U.S. Supreme Court

02/03/2021

The Supreme Court is making it harder for a multimillion-dollar lawsuit involving centuries-old religious artworks obtained by the Nazis from Jewish art dealers to continue in U.S. courts.The court ruled unanimously Wednesday in a case involving the ...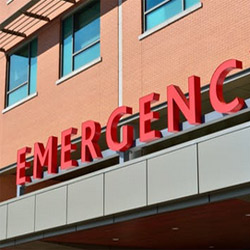 New Rochelle, New York Personal Injury Lawyers
If you or a loved one has been injured in an accident, contact Kommer, Bave & Ollman, LLP, in New Rochelle, New York, immediately. We can answer all your questions and work with you to determine if you have the grounds for a personal injury lawsuit. The attorneys at our firm are determined to resolve even the most difficult of cases. We will work closely with you to determine the best course of action to get your claim or case resolved in the most efficient way possible. We will fight for your right to compensation! No one should have to suffer a financial burden from the result of another person's carelessness. The attorneys at Kommer, Bave & Ollman, LLP will aggressively fight to ensure that justice is served on your behalf.