British lawyer Karim Khan sworn in as ICC's chief prosecutor
U.S. Supreme Court
British lawyer Karim Khan was sworn in Wednesday as the new chief prosecutor for the International Criminal Court, pledging to reach out to nations that are not members of the court in his quest to end impunity for atrocities and to try to hold trials in countries where crimes are committed.

Khan, a 51-year-old English lawyer, has years of experience in international courts as a prosecutor, investigator and defense attorney. He takes over from Fatou Bensouda of Gambia, whose nine-year term ended Tuesday.

"The priority for me, and I believe that's the principle of the Rome Statute, is not to focus so much on where trials take place, but to ensure that the quest for accountability and inroads on impunity are made," Khan said, referring to the treaty that founded the court, in his first speech after taking his oath of office.

"The Hague itself should be a city of last resort," he said. "Wherever possible, we should be trying to have trials in the country or in the region."

Khan said he wanted to work with countries that are not among the court's 123 member states to achieve justice. World powers the United States, Russia and China are not members and do not recognize the court's jurisdiction.

"My conviction is that we can find common ground in the quest and in the imperative to ensure we eradicate genocide, crimes against humanity and war crimes," Khan said.

Most recently, Khan led a United Nations team investigating atrocities in Iraq, telling the Security Council last month that he uncovered "clear and compelling evidence" that Islamic State extremists committed genocide against the Yazidi minority in 2014.

In the past, he has defended clients at international courts including former Liberian President Charles Taylor and Kenya's Deputy President William Ruto. ICC prosecutors dropped charges against Ruto and President Uhuru Kenyatta of involvement in deadly post-election violence in their country.
Related listings
U.S. Supreme Court

06/14/2021

With abortion and guns already on the agenda, the conservative-dominated Supreme Court is considering adding a third blockbuster issue — whether to ban consideration of race in college admissions. The justices could say as soon as Monday whethe...

U.S. Supreme Court

06/09/2021

South Carolina's Supreme Court ruled on Wednesday that a state law requiring sex offenders to register for life, without prior judicial review, is unconstitutional. In a unanimous ruling, justices wrote that "requirement that sex offender...

U.S. Supreme Court

05/29/2021

The Washington state Supreme Court this month unanimously rejected the notion that a man who skipped his court date could be presented as evidence that he felt guilty about the original crime. State Supreme Court justices agreed that criminalizing a ...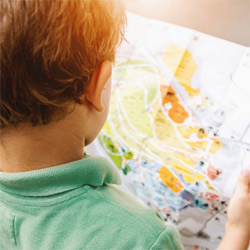 New York Commercial Litigation Law Firm - Woods Lonergan PLLC
Founded in 1993 by Managing Partner James F. Woods, Woods Lonergan PLLC has built a strong reputation as a resourceful and industrious firm that provides clients with clear, concise, and straightforward answers to their most challenging legal issues. Partner Lawrence R. Lonergan, who joined the firm in 2008, has been a friend and colleague to Mr. Woods for over 40 years and shares the same business philosophy. Woods Lonergan PLLC's collective experience and expertise enables the firm to expeditiously and effectively analyze the increasing challenges clients face in an evolving business and legal world, in many instances, avoiding unnecessary time and expense to our clients. Our mission is simple: provide cutting-edge expertise and sound advice in select areas of the law for corporate and business clients. We thrive on providing each client with personalized attention, forceful representation, and a collaborative team effort that embraces collective knowledge.