Biden could change course in high court health care case
U.S. Supreme Court
The pending Supreme Court case on the fate of the Affordable Care Act could give the Biden administration its first opportunity to chart a new course in front of the justices.

The health care case, argued a week after the election in November, is one of several matters, along with immigration and a separate case on Medicaid work requirements, where the new administration could take a different position from the Trump administration at the high court.

While a shift would be in line with President Joe Biden's political preferences, it could prompt consternation at the court. Justices and former officials in Democratic and Republican administrations routinely caution that new administrations should generally be reluctant to change positions before the court.

Justice Elena Kagan, who as solicitor general was the top Supreme Court lawyer for President Barack Obama before he appointed her to the court, said in a 2018 forum that the bar should be high.

"I think changing positions is a really big deal that people should hesitate a long time over, which is not to say that it never happens," Kagan said at the time. Indeed, Trump's Justice Department made a switch four times in the first full high court term of the administration.

Still, the health care case is a good candidate for when a rare change of position may be warranted, said Paul Clement, who was solicitor general under President George W. Bush.

The Justice Department defends federal laws at the Supreme Court "whenever reasonable arguments can be made," Clement said at an online Georgetown University forum.

The Trump administration called on the justices to strike down the entire Obama-era law under which some 23 million people get health insurance and millions more with preexisting health conditions are protected from discrimination.

Biden was vice president when the law was enacted, famously calling it a "big (expletive) deal" the day Obama signed it into law in 2010.
Related listings
U.S. Supreme Court

01/27/2021

A federal judge on Tuesday barred the U.S. government from enforcing a 100-day deportation moratorium that is a key immigration priority of President Joe Biden. U.S. District Judge Drew Tipton issued a temporary restraining order sought by Texas, whi...

U.S. Supreme Court

01/21/2021

The Supreme Court on Tuesday seemed cautious about siding with oil and gas companies in a case involving global warming.The case the court was hearing is not about whether the companies can be held responsible for harms resulting from global warming....

U.S. Supreme Court

01/12/2021

India's top court on Tuesday temporarily put on hold the implementation of agricultural reform laws and ordered the creation of an independent committee of experts to negotiate with farmers who have been protesting against the legislation.The S...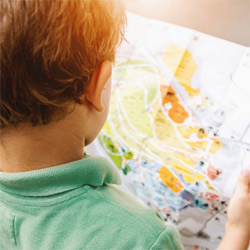 New York Commercial Litigation Law Firm - Woods Lonergan PLLC
Founded in 1993 by Managing Partner James F. Woods, Woods Lonergan PLLC has built a strong reputation as a resourceful and industrious firm that provides clients with clear, concise, and straightforward answers to their most challenging legal issues. Partner Lawrence R. Lonergan, who joined the firm in 2008, has been a friend and colleague to Mr. Woods for over 40 years and shares the same business philosophy. Woods Lonergan PLLC's collective experience and expertise enables the firm to expeditiously and effectively analyze the increasing challenges clients face in an evolving business and legal world, in many instances, avoiding unnecessary time and expense to our clients. Our mission is simple: provide cutting-edge expertise and sound advice in select areas of the law for corporate and business clients. We thrive on providing each client with personalized attention, forceful representation, and a collaborative team effort that embraces collective knowledge.