Arkansas candidate's political ties targeted in court race
U.S. Supreme Court
The race for a seat on the Arkansas Supreme Court is technically nonpartisan, but the close ties of one of the two main candidates to the state Republican Party. Barbara Webb, chief administrative law judge for the Arkansas Workers Compensation Commission and the wife of the state Republican Party chairman, is running against Pulaski County Circuit Judge Morgan "Chip" Welch in the March 3 election.

Although both candidates have been promising to be independent voices if elected to the court, Welch has been making noise about Webb's appeals to Republicans and speeches to GOP gatherings around the state. She's had public support from top Republican leaders, including Sen. Tom Cotton and former White House Press Secretary Sarah Sanders, and one of Webb's campaign mailings features a photo of GOP Gov. Asa Hutchinson.

"It hadn't escaped my notice that party politics is the family business," Welch said recently. "It is some concern to me. I noticed that she's pretty much talking to an echo chamber of one political party."

Webb and Welch are running for the seat being vacated by retiring Justice Jo Hart, and whoever wins will be elected to an eight year term. The court has angered conservatives in recent years with rulings blocking part of the state's plan to execute eight inmates in quick succession in 2017 and disqualifying a GOP-backed 2018 ballot measure that sought to cap the amount of damages that could be awarded in lawsuits.
Related listings
U.S. Supreme Court

02/06/2020

The World Anti-Doping Agency wants a rare public hearing for sport's highest court to judge a four-year slate of punishments faced by Russia for persistent cheating.The Court of Arbitration for Sport is preparing a hearing expected within weeks...

U.S. Supreme Court

02/04/2020

A Missouri man at the heart of a state Supreme Court case that overturned what critics called modern-day debtors' prisons is back in jail and suing the local officials who put him there. Warrensburg resident George Richey, 65, is one of two Mis...

U.S. Supreme Court

01/23/2020

The Arizona Supreme Court released a decision Thursday in a case that determined if a woman can use her frozen embryos to have a baby even if her ex-husband disagrees.A trial court had ruled against Torres, saying the contract she and her then-boyfri...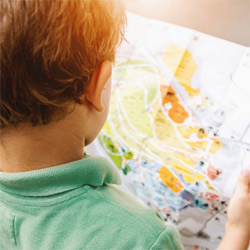 New York Commercial Litigation Law Firm - Woods Lonergan PLLC
Founded in 1993 by Managing Partner James F. Woods, Woods Lonergan PLLC has built a strong reputation as a resourceful and industrious firm that provides clients with clear, concise, and straightforward answers to their most challenging legal issues. Partner Lawrence R. Lonergan, who joined the firm in 2008, has been a friend and colleague to Mr. Woods for over 40 years and shares the same business philosophy. Woods Lonergan PLLC's collective experience and expertise enables the firm to expeditiously and effectively analyze the increasing challenges clients face in an evolving business and legal world, in many instances, avoiding unnecessary time and expense to our clients. Our mission is simple: provide cutting-edge expertise and sound advice in select areas of the law for corporate and business clients. We thrive on providing each client with personalized attention, forceful representation, and a collaborative team effort that embraces collective knowledge.