Arizona judge nixes suit that wants Trump backers off ballot
U.S. Supreme Court
A judge in Phoenix has dismissed lawsuits seeking to disqualify three Republican lawmakers from this year's ballot because they participated in or helped organize the Jan. 6, 2021, rally in Washington that led to an unprecedented attack on Congress.

The decision from Maricopa County Superior Court Judge Christopher Coury made public Friday means Reps. Paul Gosar and Andy Biggs and state Rep. Mark Finchem remain on the primary ballot barring a reversal by the state Supreme Court. Gosar and Biggs are seeking reelection and Finchem is running for Secretary of State, Arizona's chief election officer.

The lawsuits filed on behalf of a handful of Arizona voters alleged that Gosar, Biggs and Finchem can't hold office because they participated in an insurrection. They cited a section of the 14th Amendment to the U.S. constitution enacted after the Civil War.

None of the lawmakers are accused of participating in the actual attack on Congress that was intended to stop certification of President Joe Biden's win.

Coury agreed with the lawmakers' attorneys who said Congress created no enforcement mechanism for the 14th Amendment, barring a criminal conviction. He noted that Congress proposed such a law in the wake of the attack on Congress but it is not been enacted.
Related listings
U.S. Supreme Court

04/09/2022

A second defendant has pleaded guilty in federal court to a hate crime and making false statements in connection with a 2018 racially-motivated assault in the Seattle area.U.S. Attorney Nick Brown said Jason DeSimas, 45, of Tacoma, Washington, is one...

U.S. Supreme Court

03/29/2022

A state court judge said environmental groups may proceed with a lawsuit seeking to halt expansion of a cattle farm in northeast Iowa near a prized trout stream.Judge Michael Huppert on Monday ruled against the Iowa Department of Natural Resources, w...

U.S. Supreme Court

03/22/2022

A former Port Angeles naturopathic physician was sentenced to eight months in prison and one year supervised release after being found guilty of selling products he claimed could prevent numerous serious diseases, including COVID-19.Richard Marschall...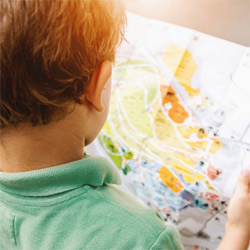 New York Commercial Litigation Law Firm - Woods Lonergan PLLC
Founded in 1993 by Managing Partner James F. Woods, Woods Lonergan PLLC has built a strong reputation as a resourceful and industrious firm that provides clients with clear, concise, and straightforward answers to their most challenging legal issues. Partner Lawrence R. Lonergan, who joined the firm in 2008, has been a friend and colleague to Mr. Woods for over 40 years and shares the same business philosophy. Woods Lonergan PLLC's collective experience and expertise enables the firm to expeditiously and effectively analyze the increasing challenges clients face in an evolving business and legal world, in many instances, avoiding unnecessary time and expense to our clients. Our mission is simple: provide cutting-edge expertise and sound advice in select areas of the law for corporate and business clients. We thrive on providing each client with personalized attention, forceful representation, and a collaborative team effort that embraces collective knowledge.