Supreme Court issues flurry of last-minute election orders
Top Stories
North Carolina, yes. Pennsylvania, yes. Wisconsin, no. That's how the Supreme Court has answered questions in recent days about an extended timeline for receiving and counting ballots in those states. In each case, Democrats backed the extensions and Republicans opposed them. All three states have Democratic governors and legislatures controlled by the GOP.

At first blush, the difference in the outcomes at the Supreme Court seems odd because the high court typically takes up issues to harmonize the rules across the country. But elections are largely governed by states, and the rules differ from one state to the next.

A big asterisk: These cases are being dealt with on an emergency basis in which the court issues orders that either block or keep in place a lower-court ruling. But there is almost never an explanation of the majority's rationale, though individual justices sometimes write opinions that partially explain the matter

There also is a difference in how the justices act based on whether they are ruling on a lawsuit that began in state or federal court.

Conservative justices who hold a majority on the Supreme Court object to what they see as intrusions by federal judges who order last-minute changes to state election rules, even in the middle of the coronavirus pandemic. The power to alter absentee ballot deadlines and other voting issues rests with state legislatures, not federal courts, according to the conservative justices.

The court also is divided, but so far has been willing to allow state courts interpreting their own state constitutions to play more of a role than their federal counterparts.

Last week, four conservative justices would have put on hold a Pennsylvania Supreme Court ruling allowing three additional days to receive and count mailed ballots. Three justices in Wednesday's order about North Carolina's absentee ballots would have blocked a six-day extension.

The justices did not finally resolve the legal issues involved, but they could do so after the election. A more thorough examination could come either in a post-election challenge that could determine the presidential winner if, for example, Pennsylvania proves critical to the national outcome, or in a less tense setting that might not affect the 2020 vote, but would apply in the future.
Related listings
President Donald Trump's and Democratic rival Joe Biden's campaigns are assembling armies of powerful lawyers for the possibility that the race for the White House is decided not at the ballot box but in court. They have been engaging in ...

Two Republican members of the Senate Judiciary Committee have tested positive for the coronavirus, raising questions about the timing of Supreme Court confirmation hearings for Judge Amy Coney Barrett and whether additional senators may have been exp...

The grandson of U.S. President Warren G. Harding and his lover, Nan Britton, went to court in an effort to get the Republican's remains exhumed from the presidential memorial where they have lain since 1927. James Blaesing told an Ohio court th...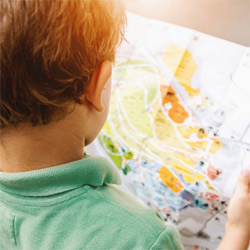 New York Commercial Litigation Law Firm - Woods Lonergan PLLC
Founded in 1993 by Managing Partner James F. Woods, Woods Lonergan PLLC has built a strong reputation as a resourceful and industrious firm that provides clients with clear, concise, and straightforward answers to their most challenging legal issues. Partner Lawrence R. Lonergan, who joined the firm in 2008, has been a friend and colleague to Mr. Woods for over 40 years and shares the same business philosophy. Woods Lonergan PLLC's collective experience and expertise enables the firm to expeditiously and effectively analyze the increasing challenges clients face in an evolving business and legal world, in many instances, avoiding unnecessary time and expense to our clients. Our mission is simple: provide cutting-edge expertise and sound advice in select areas of the law for corporate and business clients. We thrive on providing each client with personalized attention, forceful representation, and a collaborative team effort that embraces collective knowledge.