Seoul court orders Japan to compensate 12 Korean sex slaves
Top Stories
A South Korean court on Friday ordered Japan to financially compensate 12 South Korean women forced to work as sex slaves for Japanese troops during World War II, a landmark ruling that's set to rekindle animosities between the Asian neighbors. Japan immediately protested the ruling, maintaining that all wartime compensation issues were resolved under a 1965 treaty that restored their diplomatic ties.

The Seoul Central District Court ruled the Japanese government must give 100 million won ($91,360) each to the 12 aging women who filed the lawsuits in 2013 for their wartime sexual slavery. The court said Japan's mobilization of these women as sexual slaves was "a crime against humanity." It said it happened when Japan "illegally occupied" the Korean Peninsula from 1910-45, and its sovereign immunity cannot shield it from lawsuits in South Korea.

The court said the women were the victims of "harsh sexual activities" by Japanese soldiers who caused them bodily harm, venereal diseases and unwanted pregnancies and left "big mental scars" in the women's lives. The proceedings in the case had been delayed as Japan refused to receive legal documents. Seven of the 12 women died while waiting for the ruling.

Another 20 women, some already diseased and represented by their surviving relatives, filed a separate suit against Japan, and that ruling is expected next week.

The women were among tens of thousands across occupied Asia and the Pacific who were sent to front-line Japanese military brothels. About 240 South Korean women came forward and registered with the government as victims of sexual slavery, but only 16 of them, all in their 80s and 90s, are still alive.

Observers say it's unlikely for Japan to abide by the South Korean court ruling. A support group for women forced to work as sex slaves said it may take legal steps to seize Japanese government assets in South Korea if Japan refuses to compensate victims.

Japan's Foreign Ministry said in a statement that Vice Foreign Minister Takeo Akiba had summoned South Korean Ambassador Nam Gwan-pyo to register Tokyo's protest of the ruling.
Related listings
Trump has enlisted support from a dozen Republican senators and up to 100 House Republicans to challenge the Electoral College vote when Congress convenes in a joint session to confirm President-elect Joe Biden's 306-232 win. With B...

A late-term maneuver by President Donald Trump to use lower drug prices paid overseas to limit some of Medicare's own costs suffered a legal setback Wednesday that appears likely to keep the policy from taking effect before the president leaves...

The Wisconsin Supreme Court on Monday rejected President Donald Trump's lawsuit attempting to overturn his loss to Democrat Joe Biden in the battleground state, ending Trump's legal challenges in state court about an hour before the Electoral C...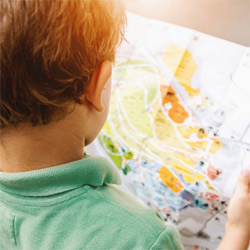 New York Commercial Litigation Law Firm - Woods Lonergan PLLC
Founded in 1993 by Managing Partner James F. Woods, Woods Lonergan PLLC has built a strong reputation as a resourceful and industrious firm that provides clients with clear, concise, and straightforward answers to their most challenging legal issues. Partner Lawrence R. Lonergan, who joined the firm in 2008, has been a friend and colleague to Mr. Woods for over 40 years and shares the same business philosophy. Woods Lonergan PLLC's collective experience and expertise enables the firm to expeditiously and effectively analyze the increasing challenges clients face in an evolving business and legal world, in many instances, avoiding unnecessary time and expense to our clients. Our mission is simple: provide cutting-edge expertise and sound advice in select areas of the law for corporate and business clients. We thrive on providing each client with personalized attention, forceful representation, and a collaborative team effort that embraces collective knowledge.