Pennsylvania asks court to keep Amazon incentives a secret
Top Stories
Democratic Gov. Tom Wolf's administration went to court this week to block requests for records of financial incentives it offered Amazon to build its second headquarters in Pennsylvania.

An administration lawyer asked Commonwealth Court to reverse an Office of Open Records decision deeming the records to be public and ordering their release. The Morning Call of Allentown requested the records.

Philadelphia and Pittsburgh were among 20 finalists for a facility that the online retailer promises will bring 50,000 new jobs and construction spending topping $5 billion.

Rob Wonderling, president of the Chamber of Commerce for Greater Philadelphia, last year told The Philadelphia Inquirer that Pennsylvania planned to offer Amazon more than $1 billion in tax incentives if the online retailer built its second headquarters in the state.

City and state officials have otherwise refused to disclose details, and Pennsylvania state officials have long refused to disclose incentives offered to companies until there is a formal agreement.

Amazon's request for proposals before deciding the location of its second headquarters set off a competition among governments across the country, and many said they don't want their competitors to know what they're offering.

More than 15 states and cities, including Philadelphia, refused requests from The Associated Press to release the financial promises they made to try to lure Amazon.

A records request seeking Pittsburgh's bid was denied because the proposal is "exempt from public dissemination."

Amazon has said it will make its decision this year. Nearly a quarter of a million dollars was spent to create and promote Philadelphia's plan, including $160,000 by the quasi-public Philadelphia Industrial Development Corporation on a website and the written submission.
Related listings
A British lawyer and climate campaigner was fined 5,000 pounds ($7,070) on Monday after being convicted of contempt of court for a tweet which broke an embargo on a U.K. Supreme Court judgment over Heathrow Airport's expansion.Tim Crosland, a d...

Attorneys for the man sentenced to federal death row for the racist slayings of nine members of a Black South Carolina congregation are set to formally argue that his conviction and death sentence should be overturned.Oral arguments have been set for...

A South Korean court on Friday ordered Japan to financially compensate 12 South Korean women forced to work as sex slaves for Japanese troops during World War II, a landmark ruling that's set to rekindle animosities between the Asian neighbors....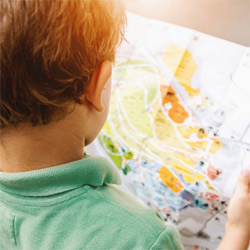 New York Commercial Litigation Law Firm - Woods Lonergan PLLC
Founded in 1993 by Managing Partner James F. Woods, Woods Lonergan PLLC has built a strong reputation as a resourceful and industrious firm that provides clients with clear, concise, and straightforward answers to their most challenging legal issues. Partner Lawrence R. Lonergan, who joined the firm in 2008, has been a friend and colleague to Mr. Woods for over 40 years and shares the same business philosophy. Woods Lonergan PLLC's collective experience and expertise enables the firm to expeditiously and effectively analyze the increasing challenges clients face in an evolving business and legal world, in many instances, avoiding unnecessary time and expense to our clients. Our mission is simple: provide cutting-edge expertise and sound advice in select areas of the law for corporate and business clients. We thrive on providing each client with personalized attention, forceful representation, and a collaborative team effort that embraces collective knowledge.