Germany jails man for tricking women into electric shocks
Top Stories
A Munich court on Monday convicted a German man of more than a dozen offenses of attempted murder for tricking women and girls into giving themselves electric shocks while he watched over the internet.

The regional court in the Bavarian capital sentenced the man, identified only as David G. for privacy reasons, to 11 years' imprisonment.

Court spokesman Florian Gliwitzky told The Associated Press that the 31-year-old defendant would be sent to a secure psychiatric clinic for treatment.

Prosecutors said the man contacted women and girls as young as 13 online over a five-year period starting in 2013, claiming to be a doctor seeking paid volunteers for a medical experiment on pain perception. He then persuaded them to attach a home-made contraption to the electricity mains and their extremities while he watched and issued instructions. None of the victims was ever paid.

Judges concluded that 13 of the 88 cases constituted attempted murder because the defendant had told the women to hold the cables to their temples or feet, causing electricity to flow through their brains or hearts.

The court also convicted him of two counts of serious bodily harm and five counts of premeditated bodily harm, of breaching the victims' privacy by filming them, and of illegally claiming to have a medical degree.
Related listings
Bangladesh's High Court has asked authorities to shut down 231 factories surrounding the highly polluted main river in the nation's capital, lawyers and activists said Tuesday. Manzil Murshid, who filed a petition with the court seeking i...

A federal appeals court on Friday upheld former President Barack Obama's designation of a federally protected conservation area in the Atlantic Ocean, a move that commercial fishermen oppose.Fishing groups sued over the creation of Northeast Canyons ...

The Supreme Court on Monday left in place a Kentucky law requiring doctors to perform ultrasounds and show fetal images to patients before abortions. The justices did not comment in refusing to review an appeals court ruling that upheld the law. Enfo...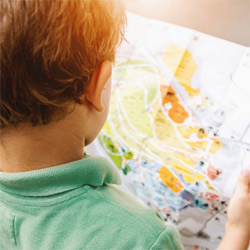 New York Commercial Litigation Law Firm - Woods Lonergan PLLC
Founded in 1993 by Managing Partner James F. Woods, Woods Lonergan PLLC has built a strong reputation as a resourceful and industrious firm that provides clients with clear, concise, and straightforward answers to their most challenging legal issues. Partner Lawrence R. Lonergan, who joined the firm in 2008, has been a friend and colleague to Mr. Woods for over 40 years and shares the same business philosophy. Woods Lonergan PLLC's collective experience and expertise enables the firm to expeditiously and effectively analyze the increasing challenges clients face in an evolving business and legal world, in many instances, avoiding unnecessary time and expense to our clients. Our mission is simple: provide cutting-edge expertise and sound advice in select areas of the law for corporate and business clients. We thrive on providing each client with personalized attention, forceful representation, and a collaborative team effort that embraces collective knowledge.