Former Sen. Barringer to run for North Carolina high court
Top Stories
Candidates for the North Carolina Supreme Court continue to grow with two or three seats on the ballot next year due to Chief Justice Mark Martin's impending resignation.

Former state Sen. Tamara Barringer of Cary told supporters Tuesday she would seek a court spot in 2020. The attorney and university professor served in the legislature for over six years before losing in November.

Barringer says she'll seek an associate justice's seat. It's unclear if one or two will be open. It depends on whether Gov. Roy Cooper elevates someone already on the court when he names a successor to Martin, who leaves Feb. 28.

Court of Appeals Judges Lucy Inman and Phil Berger Jr. have put out their names to run for the state's highest court in the past week.
Related listings
With a guilty plea and a huge fine, Cristiano Ronaldo finally put an end to his tax ordeal in Spain.Nearly four years after an investigation was opened, Ronaldo appeared at a court in Madrid on Tuesday to plead guilty to tax fraud and agree to a fine...

A U.S. judge will hear arguments Friday over California's attempt to block new rules by the Trump administration that would allow more employers to opt out of providing no-cost birth control to women.Judge Haywood Gilliam previously blocked an interi...

Supreme Court Chief Justice John Roberts is using his annual report on the federal judiciary to highlight the steps the branch has taken to combat inappropriate conduct in the workplace.In December 2017, Roberts asked that a working group be put toge...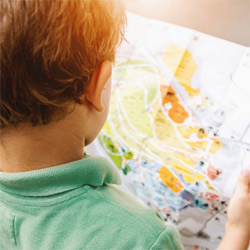 New York Commercial Litigation Law Firm - Woods Lonergan PLLC
Founded in 1993 by Managing Partner James F. Woods, Woods Lonergan PLLC has built a strong reputation as a resourceful and industrious firm that provides clients with clear, concise, and straightforward answers to their most challenging legal issues. Partner Lawrence R. Lonergan, who joined the firm in 2008, has been a friend and colleague to Mr. Woods for over 40 years and shares the same business philosophy. Woods Lonergan PLLC's collective experience and expertise enables the firm to expeditiously and effectively analyze the increasing challenges clients face in an evolving business and legal world, in many instances, avoiding unnecessary time and expense to our clients. Our mission is simple: provide cutting-edge expertise and sound advice in select areas of the law for corporate and business clients. We thrive on providing each client with personalized attention, forceful representation, and a collaborative team effort that embraces collective knowledge.