Court raises sentence for banker who smuggled a Picasso
Top Stories
A Spanish court has raised the sentence against a former bank president found guilty of trying to smuggle a painting by Pablo Picasso out of the country.

The Madrid court announced the decision Tuesday to raise the sentence against fined ex-Bankinter head Jaime Botin to three years instead of 18 months. The move came after the prosecution detected an error in the original sentence handed down last month.

The court also raised the amount Botin was fined from 52.4 million euros ($57. 9 million) to 91.7 million euros.

The trial last year heard how a team of Spanish police experts flew to the French island of Corsica in 2015 to retrieve the painting, Picasso's masterpiece "Head of a Young Woman." The Spanish government had ruled in 2012 that the painting, which is valued at some 24 million euros ($26.5 million), could not be taken out of the country.

The work was owned by Botin, an uncle of Ana Botin, president of the powerful Santander banking group.

Corsican authorities said they had been tipped off about an attempted smuggling of the prized painting from Spain by boat. They said the oil painting, which comes from the Cubist master's "pink period" and features a woman with long black hair, was seized when the boat's captain was unable to produce a proper certificate.

On the boat, authorities found a document in Spanish confirming that the work was of "cultural interest" and was banned from leaving Spain, Picasso's homeland, without permission.
Related listings
Bangladesh's High Court has asked authorities to shut down 231 factories surrounding the highly polluted main river in the nation's capital, lawyers and activists said Tuesday. Manzil Murshid, who filed a petition with the court seeking i...

A Munich court on Monday convicted a German man of more than a dozen offenses of attempted murder for tricking women and girls into giving themselves electric shocks while he watched over the internet.The regional court in the Bavarian capital senten...

A federal appeals court on Friday upheld former President Barack Obama's designation of a federally protected conservation area in the Atlantic Ocean, a move that commercial fishermen oppose.Fishing groups sued over the creation of Northeast Canyons ...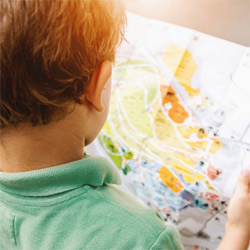 New York Commercial Litigation Law Firm - Woods Lonergan PLLC
Founded in 1993 by Managing Partner James F. Woods, Woods Lonergan PLLC has built a strong reputation as a resourceful and industrious firm that provides clients with clear, concise, and straightforward answers to their most challenging legal issues. Partner Lawrence R. Lonergan, who joined the firm in 2008, has been a friend and colleague to Mr. Woods for over 40 years and shares the same business philosophy. Woods Lonergan PLLC's collective experience and expertise enables the firm to expeditiously and effectively analyze the increasing challenges clients face in an evolving business and legal world, in many instances, avoiding unnecessary time and expense to our clients. Our mission is simple: provide cutting-edge expertise and sound advice in select areas of the law for corporate and business clients. We thrive on providing each client with personalized attention, forceful representation, and a collaborative team effort that embraces collective knowledge.