Court case to tackle jails' medication-assisted treatment
Top Stories
The American Civil Liberties Union of Maine started making its case in federal court on Monday against the ban on medication-assisted treatment in county jail amid the opioid crisis.

Democratic Gov. Janet Mills recently lifted the Maine Department of Corrections' ban on medication-assisted treatment. The ACLU's lawsuit filed in September argued that it's unconstitutional and harmful for Maine jails to prohibit such treatment.

Madawaska resident Brenda Smith sued, asking to continue using medication-assisted treatment to keep her opioid use disorder in remission. Smith, who is expected to report to Aroostook County Jail this year, testified Monday in U.S. District Court in Portland during a court case that is expected to last all week.

Smith wept on the stand while describing how access to the medicine is critical to stabilizing her life. ACLU lawyers said they will spend the week making the case that such access is a constitutional issue, as well as a protected right under the federal Americans with Disabilities Act.

"It makes me feel normal, like I'm a normal human being," Smith said.

Smith's lawsuit against the jail comes at a time when jails and prisons across the country are starting to provide addiction medications to inmates, as resistance from long-skeptical corrections officials appears to be loosening amid the national drug epidemic.

Attorneys for the jail have pushed back at the idea that a ban on medically assisted treatment is a violation of a prisoner's rights. Attorney Peter Marchesi, an attorney representing the jail Monday, has previously said medical staff members at the jail have the ability to manage prisoners' withdrawal symptoms.

Monday's court action also included an expert witness, Dr. Ross MacDonald, who has overseen medical care for New York City's jail system. The medical literature supports medication-assisted treatment for opioid use disorder, and it's important to have that option available to prisoners, he said.
Related listings
Candidates for the North Carolina Supreme Court continue to grow with two or three seats on the ballot next year due to Chief Justice Mark Martin's impending resignation.Former state Sen. Tamara Barringer of Cary told supporters Tuesday she would see...

A regional court in western Russia on Wednesday sentenced a Danish Jehovah's Witness to six years in prison, in arguably the most severe crackdown on religious freedom in Russia in recent years.The court in Oryol found Dennis Christensen guilty...

The involuntary manslaughter conviction of a young woman who encouraged her boyfriend through dozens of text messages to kill himself was upheld Wednesday by Massachusetts' highest court.The Supreme Judicial Court agreed with a lower court judge who ...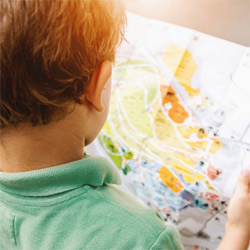 New York Commercial Litigation Law Firm - Woods Lonergan PLLC
Founded in 1993 by Managing Partner James F. Woods, Woods Lonergan PLLC has built a strong reputation as a resourceful and industrious firm that provides clients with clear, concise, and straightforward answers to their most challenging legal issues. Partner Lawrence R. Lonergan, who joined the firm in 2008, has been a friend and colleague to Mr. Woods for over 40 years and shares the same business philosophy. Woods Lonergan PLLC's collective experience and expertise enables the firm to expeditiously and effectively analyze the increasing challenges clients face in an evolving business and legal world, in many instances, avoiding unnecessary time and expense to our clients. Our mission is simple: provide cutting-edge expertise and sound advice in select areas of the law for corporate and business clients. We thrive on providing each client with personalized attention, forceful representation, and a collaborative team effort that embraces collective knowledge.