Bangladesh court orders 231 factories closed to save river
Top Stories
Bangladesh's High Court has asked authorities to shut down 231 factories surrounding the highly polluted main river in the nation's capital, lawyers and activists said Tuesday.

Manzil Murshid, who filed a petition with the court seeking its intervention, said the factories are mainly small dyeing, tanning and rubber plants operating without approval from the Department of Environment. Such factories often are able to operate with the backing of influential politicians or by bribing government officials.

The court's decision Monday on the factories near the River Buriganga was hailed by environment activists despite some previous court orders that were not carried out by government authorities, Murshid said.

Murshid represents Human Rights and Peace for Bangladesh, a domestic advocacy group.

He said the decision came after the environment department submitted a report on 231 factories that operate illegally and contribute highly to the pollution. The court also asked the officials to prepare "a complete list of illegal factories or factories without effluent treatment plants" operating in and around Dhaka within three months.

"This is a good decision. The court has asked the authorities to disconnect water, electricity and other utility services for factories that are polluting the Buriganga," he told The Associated Press on Tuesday.

Amatul Karim, who represented the Department of Environment in the case, said the court's order came after a thorough examination of the history of the factories, the level of pollution of the river and overall damage to the environment.
Related listings
A federal appeals court on Friday upheld former President Barack Obama's designation of a federally protected conservation area in the Atlantic Ocean, a move that commercial fishermen oppose.Fishing groups sued over the creation of Northeast Canyons ...

The Supreme Court on Monday left in place a Kentucky law requiring doctors to perform ultrasounds and show fetal images to patients before abortions. The justices did not comment in refusing to review an appeals court ruling that upheld the law. Enfo...

A Hong Kong court that had struck down a ban on face masks at protests said Friday that the government could enforce it for one week, as police readied for any unrest during keenly contested elections this weekend.The High Court granted the temporary...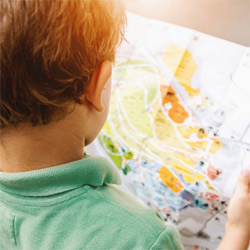 New York Commercial Litigation Law Firm - Woods Lonergan PLLC
Founded in 1993 by Managing Partner James F. Woods, Woods Lonergan PLLC has built a strong reputation as a resourceful and industrious firm that provides clients with clear, concise, and straightforward answers to their most challenging legal issues. Partner Lawrence R. Lonergan, who joined the firm in 2008, has been a friend and colleague to Mr. Woods for over 40 years and shares the same business philosophy. Woods Lonergan PLLC's collective experience and expertise enables the firm to expeditiously and effectively analyze the increasing challenges clients face in an evolving business and legal world, in many instances, avoiding unnecessary time and expense to our clients. Our mission is simple: provide cutting-edge expertise and sound advice in select areas of the law for corporate and business clients. We thrive on providing each client with personalized attention, forceful representation, and a collaborative team effort that embraces collective knowledge.