Appellate court arguments set for Charleston church shooter
Top Stories
Attorneys for the man sentenced to federal death row for the racist slayings of nine members of a Black South Carolina congregation are set to formally argue that his conviction and death sentence should be overturned.

Oral arguments have been set for May 25 before the 4th U.S. Circuit Court of Appeals in the case of Dylann Roof, according to federal court records.

In 2017, Roof became the first person in the U.S. sentenced to death for a federal hate crime. Authorities have said Roof opened fire during the closing prayer of a 2015 Bible study session at Mother Emanuel AME Church in Charleston, raining down dozens of bullets on those assembled.

Serving as his own attorney in the sentencing phase of his trial, the self-avowed white supremacist neither fought for his life nor explained his actions, remorse, saying only that "anyone who hates anything in their mind has a good reason for it."

Roof's 2017 appeal to the 4th Circuit came as no surprise, as transcripts of hearings to determine his trial competency revealed that Roof told his lawyers he'd seek appeals to drag his case out as long as he could. With the passage of time, Roof explained, he expected white supremacists to take over the U.S., pardon him for the killings and make him governor of South Carolina.

Following his federal death penalty trial, Roof was given nine consecutive life sentences after he pleaded guilty in 2017 to state murder charges, leaving him to await execution in a federal prison and sparing his victims and their families the burden of a second trial.

After that sentencing, Solicitor Scarlett Wilson ? who had also been pursuing the death penalty ? called the deal "an insurance policy for the federal conviction," ensuring that Roof would spend the rest of his life in prison, should the federal sentence not stand.

Wilson also said that she felt more confident a federal death sentence would be carried out under the newly minted Trump administration that it would have been under a Democratic one. At the time, there was anticipation that then-President Donald Trump might swiftly resume federal executions, following cessation of the practice under several several previous administrations.

Trump's decision to reinstate federal executions didn't come until 2020, however, when his Justice Department ended a 17-year hiatus, going on to oversee a total of 13 federal executions. Due to his remaining appeals, Roof's case was not eligible for execution at that time.
Related listings
A South Korean court on Friday ordered Japan to financially compensate 12 South Korean women forced to work as sex slaves for Japanese troops during World War II, a landmark ruling that's set to rekindle animosities between the Asian neighbors....

Trump has enlisted support from a dozen Republican senators and up to 100 House Republicans to challenge the Electoral College vote when Congress convenes in a joint session to confirm President-elect Joe Biden's 306-232 win. With B...

A late-term maneuver by President Donald Trump to use lower drug prices paid overseas to limit some of Medicare's own costs suffered a legal setback Wednesday that appears likely to keep the policy from taking effect before the president leaves...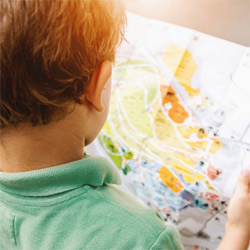 New York Commercial Litigation Law Firm - Woods Lonergan PLLC
Founded in 1993 by Managing Partner James F. Woods, Woods Lonergan PLLC has built a strong reputation as a resourceful and industrious firm that provides clients with clear, concise, and straightforward answers to their most challenging legal issues. Partner Lawrence R. Lonergan, who joined the firm in 2008, has been a friend and colleague to Mr. Woods for over 40 years and shares the same business philosophy. Woods Lonergan PLLC's collective experience and expertise enables the firm to expeditiously and effectively analyze the increasing challenges clients face in an evolving business and legal world, in many instances, avoiding unnecessary time and expense to our clients. Our mission is simple: provide cutting-edge expertise and sound advice in select areas of the law for corporate and business clients. We thrive on providing each client with personalized attention, forceful representation, and a collaborative team effort that embraces collective knowledge.