After Mueller, Trump says he'll fight Dems on all fronts
Top Stories
President Donald Trump declared Wednesday that he and his administration will battle House Democrats on all legal fronts after the special counsel's Russia report, refusing to cooperate with subpoenas and appealing to the Supreme Court if Congress tries to impeach him.

Trump, seething as Democrats ramp up their probes after Robert Mueller's Russia investigation, said he "thought after two years we'd be finished with it."

"I say it's enough," Trump told reporters on the White House's lawn as he left for an event in Atlanta, accusing the Democrats of using investigations for their electoral advantage in 2020.

"The only way they can luck out is by constantly going after me on nonsense. But they should be really focused on legislation, not the things ... this has been litigated, just so you understand, this has been litigated for the last two years, almost since I got into office."

Trump said his administration would be "fighting all the subpoenas."

One congressional subpoena the administration is expected to resist calls for an appearance by Don McGahn, the former White House counsel who cooperated with Mueller. And the White House is pushing back on other fronts, including House Democratic efforts to obtain Trump's tax returns and his business' financial records.

But Trump's strategy for fighting impeachment at the Supreme Court could run into a roadblock: The high court itself said in 1993 that the framers of the U.S. Constitution didn't intend for the courts to have the power to review impeachment proceedings. The Supreme Court ruled that impeachment and removal from office is Congress' duty alone.
Related listings
Lawyers for Kansas told the state Supreme Court on Monday that it should sign off on a new law boosting spending on public schools and end a protracted education funding lawsuit partly because the law has broad, bipartisan support.Attorney General De...

A federal court judge will hear motions in a lawsuit over a North Carolina law that mandates the revocation of drivers' licenses for unpaid traffic tickets even if the driver can't afford to pay.Advocacy groups sued in May, seeking to declare the law...

The Supreme Court is leaving in place a roughly $4 million judgment for an innocent couple shot while California deputies searched for a wanted man.The high court on Monday declined to again take up the case involving Angel and Jennifer Mendez. Their...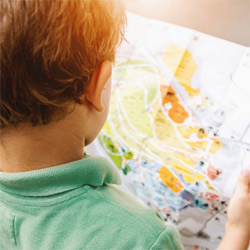 New York Commercial Litigation Law Firm - Woods Lonergan PLLC
Founded in 1993 by Managing Partner James F. Woods, Woods Lonergan PLLC has built a strong reputation as a resourceful and industrious firm that provides clients with clear, concise, and straightforward answers to their most challenging legal issues. Partner Lawrence R. Lonergan, who joined the firm in 2008, has been a friend and colleague to Mr. Woods for over 40 years and shares the same business philosophy. Woods Lonergan PLLC's collective experience and expertise enables the firm to expeditiously and effectively analyze the increasing challenges clients face in an evolving business and legal world, in many instances, avoiding unnecessary time and expense to our clients. Our mission is simple: provide cutting-edge expertise and sound advice in select areas of the law for corporate and business clients. We thrive on providing each client with personalized attention, forceful representation, and a collaborative team effort that embraces collective knowledge.