US court dismisses suit by youths over climate change
Law Journals
A federal appeals court on Friday dismissed a lawsuit by 21 young people who claimed the U.S. government's climate policies and reliance on fossil fuels harms them, jeopardizes their future and violates their constitutional rights, potentially dealing a fatal blow to a long-running case that activists saw as an important front in the war against environmental degradation.

The Oregon-based youth advocacy group Our Children's Trust filed the lawsuit in 2015 in Eugene on behalf of the youngsters. It sought an injunction ordering the government to implement a plan to phase out fossil fuel emissions and draw down atmospheric carbon dioxide emission. The case had bounced around the federal courts for five years and multiple trial dates were canceled.

The 2-1 vote for dismissal by the 9th Circuit Court of Appeals was a serious setback for the climate activists, who vowed to ask the full 9th Circuit panel to review the ruling. Our Children's Trust has filed numerous similar cases in state and federal courts and currently has nine cases pending in state courts from Alaska to New Mexico. The federal ruling was less likely to impact those cases, experts said.

"This is a very serious blow to the case, perhaps a fatal blow," said Jennifer Rushlow, an associate dean for environmental programs at Vermont Law School, who has been watching the case closely.

Our Children's Trust said in a statement that although the justices ruled for dismissal, it was important to note that they also said in the opinion that the evidence showed climate change was real and caused by fossil fuels and that the young plaintiffs had suffered legitimate consequences from climate change.

The "case is far from over," said Julia Olson, lead attorney for Our Children's Trust. "The court recognized that climate change is exponentially increasing and that the federal government has long known that its actions substantially contribute to the climate crisis."

Government attorneys repeatedly sought the case's dismissal and succeeded in having the scope of the claims narrowed and some defendants dismissed during years of back-and-forth litigation.
Related listings
The Supreme Court will consider allowing the Trump administration to enforce rules that allow more employers to deny insurance coverage for contraceptives to women.The justices agreed Friday to yet another case stemming from President Barack Obama&rs...

America's last prolonged look at Chief Justice John Roberts came 14 years ago, when he told senators during his Supreme Court confirmation hearing that judges should be like baseball umpires, impartially calling balls and strikes."Nobody ...

A court in Saudi Arabia sentenced five people to death Monday for the killing of Washington Post columnist and royal family critic Jamal Khashoggi, whose grisly slaying in the Saudi Consulate in Istanbul drew international condemnation and cast a clo...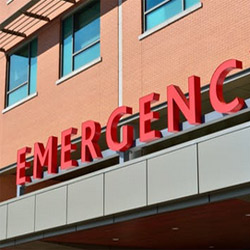 New Rochelle, New York Personal Injury Lawyers
If you or a loved one has been injured in an accident, contact Kommer, Bave & Ollman, LLP, in New Rochelle, New York, immediately. We can answer all your questions and work with you to determine if you have the grounds for a personal injury lawsuit. The attorneys at our firm are determined to resolve even the most difficult of cases. We will work closely with you to determine the best course of action to get your claim or case resolved in the most efficient way possible. We will fight for your right to compensation! No one should have to suffer a financial burden from the result of another person's carelessness. The attorneys at Kommer, Bave & Ollman, LLP will aggressively fight to ensure that justice is served on your behalf.