Court: DWI fatality sentence needs more definition
Law Journals
A Louisiana appellate court has ordered a state judge to add details to the sentence of a man who pleaded guilty to killing a jogger while driving drunk in October 2020.

A three-judge panel of the 3rd Circuit Court of Appeal ruled in the case of George D. McKinney Jr., who pleaded guilty last year to vehicular homicide in the death of 30-year-old Jason D. Webb, the American Press reported. The trial judge sentenced him to the maximum 30 years in prison but suspended seven years of that.

McKinney was driving fast and had crossed the center line on Old Highway 171, the Calcasieu Parish Sheriff's Office told the newspaper on the day of the accident, Oct. 29, 2020.

The panel said it was not ruling on a claim that the trial judge failed to consider mitigating factors when he sentenced McKinney, who was a 22-year-old first offender. But it said the judge must explain how mitigating factors and aggravating factors affect the new sentence.

The appeals court also noted that the trial judge said he gave McKinney the maximum sentence to "set an example and to deter others from driving while impaired." The court noted that it banned such a use of the maximum sentence in 2004.

The judge said McKinney must spend at least three years in prison without probation, parole or suspension. The appeal court said that wasn't specific enough.

The judge also ordered McKinney to serve five years on supervised probation after his release from prison and to pay restitution for funeral costs, counseling for Webb's children and any medical bills not covered by insurance.

The appellate panel said state law limits supervised probation after release to three years for someone in McKinney's circumstances. And it said there must be a dollar amount and payment plan for restitution.

It also said the judge failed to order McKinney to participate in a court-approved substance abuse program, something that is required under state law.
Related listings
Israel on Sunday revoked the VIP permit of the Palestinian foreign minister after he returned to the West Bank from a trip to the International Criminal Court in the Hague, Israeli and Palestinian officials confirmed.The move appeared to be Israeli r...

A federal appeals court has rejected Maine's law requiring cable companies to give subscribers the option of purchasing access to individual cable channels rather than bundled packages.A federal judge already delayed the law from going into eff...

A federal judge issued a limited temporary restraining order on Governor Kelly's order banning religious gatherings of ten or more people. The ruling was made by Judge John W. Broomes Saturday evening.Kelly responded, saying, "This is not about relig...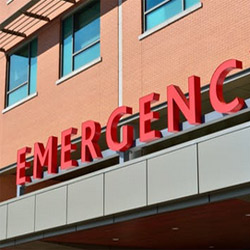 New Rochelle, New York Personal Injury Lawyers
If you or a loved one has been injured in an accident, contact Kommer, Bave & Ollman, LLP, in New Rochelle, New York, immediately. We can answer all your questions and work with you to determine if you have the grounds for a personal injury lawsuit. The attorneys at our firm are determined to resolve even the most difficult of cases. We will work closely with you to determine the best course of action to get your claim or case resolved in the most efficient way possible. We will fight for your right to compensation! No one should have to suffer a financial burden from the result of another person's carelessness. The attorneys at Kommer, Bave & Ollman, LLP will aggressively fight to ensure that justice is served on your behalf.