Kentucky Supreme Court strikes down school choice law
Courts Newsroom
School choice advocates suffered a bitter defeat Thursday, when Kentucky's Supreme Court struck down a state law that allowed donors to receive tax credits for supporting private school tuition.

In its unanimous decision, the high court said the 2021 measure violated the state's constitution as the justices upheld a lower court ruling issued more than a year ago.

The law's opponents objected to using the state tax code to aid private education. The measure's supporters said tax credits didn't amount to government spending, even if they decrease revenues.

The measure was narrowly passed by the Republican-dominated legislature over Democratic Gov. Andy Beshear's veto. It created a form of scholarship tax credits — referred to by supporters as "education opportunity accounts." Under the measure, private donors backing the accounts would be eligible for tax credits.

The Supreme Court ultimately found that the formula violated the constitution.

"We are compelled to agree that the EOA Act violates the plain language of Section 184" of the state constitution, Deputy Chief Justice Lisabeth T. Hughes said in writing for the court. "Simply stated, it puts the Commonwealth in the business of raising "sum(s) . . . for education other than in common schools."
Related listings
Courts Newsroom

05/18/2022

Kansas' highest court on Wednesday upheld a Republican redistricting law that makes it harder for the only Democrat in the state's congressional delegation to win reelection in a big victory for the GOP.The state Supreme Court declined fo...

Courts Newsroom

05/14/2021

A judge has ruled that one of two Oregon brothers accused in the insurrection at the U.S. Capitol will be released from custody Friday to a third-party guardian, where he will be on home detention and GPS monitoring pending his trial. U.S. District J...

Courts Newsroom

01/16/2021

India's top court on Tuesday temporarily put on hold the implementation of agricultural reform laws and ordered the creation of an independent committee of experts to negotiate with farmers who have been protesting against the legislation.The S...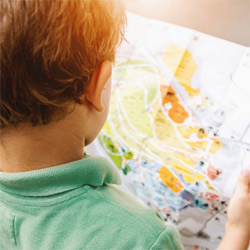 New York Commercial Litigation Law Firm - Woods Lonergan PLLC
Founded in 1993 by Managing Partner James F. Woods, Woods Lonergan PLLC has built a strong reputation as a resourceful and industrious firm that provides clients with clear, concise, and straightforward answers to their most challenging legal issues. Partner Lawrence R. Lonergan, who joined the firm in 2008, has been a friend and colleague to Mr. Woods for over 40 years and shares the same business philosophy. Woods Lonergan PLLC's collective experience and expertise enables the firm to expeditiously and effectively analyze the increasing challenges clients face in an evolving business and legal world, in many instances, avoiding unnecessary time and expense to our clients. Our mission is simple: provide cutting-edge expertise and sound advice in select areas of the law for corporate and business clients. We thrive on providing each client with personalized attention, forceful representation, and a collaborative team effort that embraces collective knowledge.